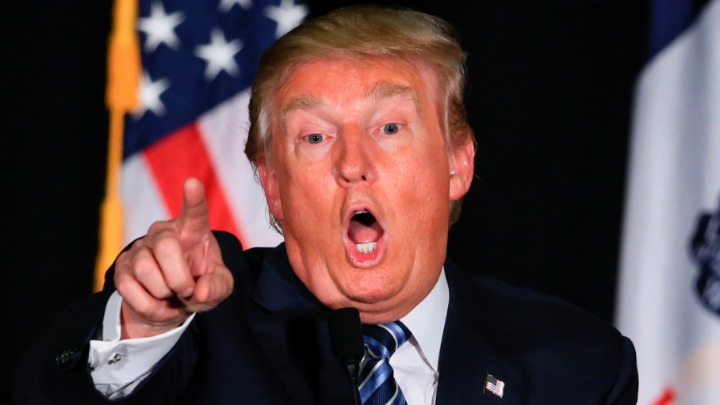 A 19-year-old man has been charged after attempting to grab a policeman's gun at a Donald Trump rally with the intent of shooting and killing the Republican candidate.
The man has been named as Michael Sandford who is said to have been planning the attack for some time now.
He reportedly told a Secret Service agent after his arrest that he had driven from California to Las Vegas "to kill Trump", and had been to a range a day earlier to learn to shoot as he had never fired a gun before.
"Sandford acknowledged that he would likely only be able to fire one to two rounds and stated he was convinced he would be killed by law enforcement during his attempt on Trump's life," the complaint said.
He reportedly tried to disarm a police officer at the event at the Mystere Theatre in the Treasure Island Casino on June 18 before being overpowered be security.
A spokeswoman at the Las Vegas prosecutor's office said Sandford is due to appear in court later today on a charge of act of violence on restricted grounds.
Trump himself as stayed surprisingly quiet about the attempted attack, choosing instead to focus on his relentless campaign for president.
As news of the attack spread online, there have been many comments from people saying it was only a matter of time before someone tried something like this.
Trump has repeatedly caused controversy throughout his campaign with his comments on immigration, guns, violence and women.
What do you think?
Are you surprised to hear about this attack? Do you think Donald Trump faces more danger than other candidates?
Comments