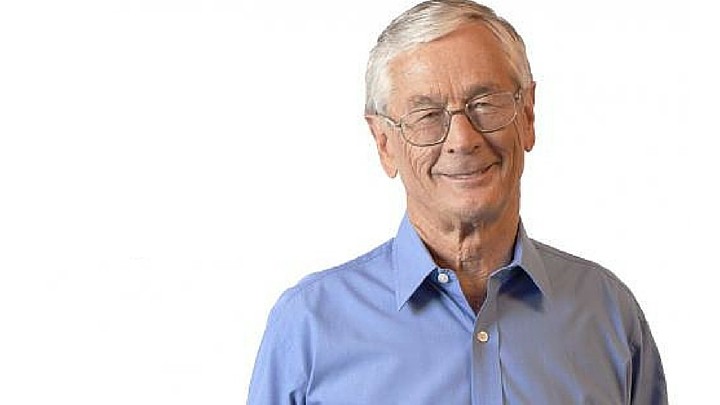 You've told us before that you'd love to see Dick Smith as Prime Minister, and that idea doesn't seem so far-fetched tonight as news emerges that the entrepreneur is considering contesting Bronwyn Bishop's federal seat of Mackellar.
Fairfax media reports that Mr Smith has been approached by senior figures in the aviation industry to stand for parliament – what's more, they think he can win based on polling for which they paid independently.
Mr Smith would run as an independent candidate and would likely be a shoe-in following the chopper-gate scandal that lifted Mrs Bishop out of the speaker's chair last year.
Mrs Bishop's seat is known for being one that looks after it's own, but Mr Smith is as much of a local as the former speaker – in fact, they were childhood friends.
"I have been asked to stand and I am thinking about it. I would only do it as an independent," Mr Smith told Fairfax. "The first person I would ring if I do decide to stand is Bronwyn, I still consider her a friend."
Having endorsed the Sustainable Population Party candidate in the recent North Sydney byelection to replace former treasurer Joe Hockey, Mr Smith says he believes his views on curbing population growth in Sydney would resonate in Mackellar. However, his main cause would be to reduce red tape in the aviation industry.
"I'm concerned that the aviation industry is being completely destroyed under the Coalition," he said.
Last year, Mr Smith said he would challenge Tony Abbott's seat as a protest against the failure to install radar technology at regional airports. He now feels there's no point challenging the former prime minister, and would instead turn his attention toMackellar.
Mr Smith said he felt "too old" to begin in politics but said the polling suggested voters in Mackellar "can't believe" Mrs Bishop at 73 intends to go around again.
"If it's the only way I can get these [aviation] reforms, I will do it," he said.
Would you like to see Dick Smith in parliament? What do you make of his motivation for running?
Comments