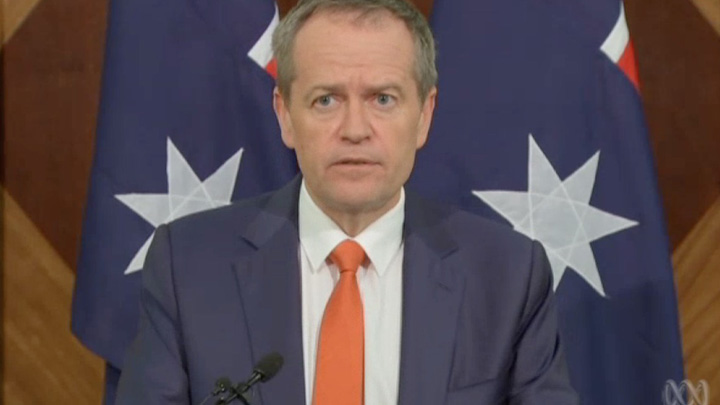 It's been over a week since the election, and we now know who the PM will be, and it isn't Shorten. The Opposition leader has conceded defeat in a race that at some times was too close to call.
"I have spoken to Mr Turnbull early this afternoon to congratulate him and Lucy, and to wish them the very best," Mr Shorten told a press conference in Melbourne, reports the ABC.
"Whilst counting has not concluded in a number of very close seats, it is clear that Mr Turnbull and his coalition will form a government".
The concession speech comes as more votes are counted around the country, showing the Coalition is leading and may be able to form a majority government.
Mr Shorten said Labor wants to find "common ground" with the Government, and that Australians deserved "nothing less".
"I understand we need to make this parliament function and we'll be up for that," he said.
"I hope for the nation's sake that the Coalition does a good job."
But he said that he would not let up on issues such as Medicare.
"I expect them to do nothing less than to keep their promises they made to the Australian people," he said.
"And as I said, I wish Malcolm Turnbull well in what the future holds. But we also have a mandate to stand up for Medicare, to make sure schools are properly funded and to prioritise Australian jobs."
He also said he'd push for online voting, saying "We're a grown-up democracy, it shouldn't take eight days to find out who's won".
Shorten finished by saying "I am proud Labor is back and that Labor is united", pointing towards the troubles of the Rudd-Gillard era.
Mr Turnbull is yet to formally declare victory however Deputy PM Barnaby Joyce has already done so.
Tell us, are you happy with the election result? Who should've won?
Comments