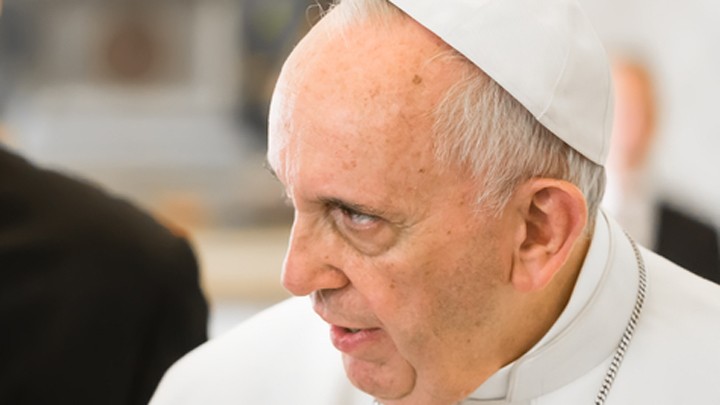 Abuse survivors say they are sick of listening to George Pell's testimony in Rome and want to take their complaints straight to Pope Francis.
It's Cardinal Pell's third day of tough questioning at the child abuse royal commission. The hearing is likely to continue again tomorrow for a fourth day with commission staff seeking advice on continuing for a fifth day.
He has already said he regrets not doing more when there were accusations of child abuse within the church however survivors are upset at his lack of clarity.
Survivors have requested a meeting with the Pope to "implement systems" to prevent the abuse of children in the future, reports the ABC.
The Australian reports the survivors group made a televised plea to Pope Francis to meet them to "save the children" because Cardinal George Pell has turned his back on them.
Survivor Andrew Collins said they had requested a meeting with the Pope last week and again on Monday but had yet to organise a meeting.
Another survivor Phil Nagle says the survivors want to meet with Pope Francis rather than Cardinal Pell because of the lack of clear evidence being given by the Cardinal to the Royal Commission.
In a statement read outside the Hotel Quirinale the survivors said: "This is about children, abused and damaged in the past, we would like to request a meeting to implement systems so this is not repeated again. We are flying back on Friday and we would like to think we can get a meeting".
Mr Collins said: "We are getting a bit tired of hearing what George is saying on the stand. We want to hear from someone who cares about us. George is giving us nothing. He doesn't care, he is turning our back on us, we don't want to meet with George at all".
ABC News 24 is doing rolling coverage of the third day of George Pell's hearing via video link at the Royal Commission, which can be viewed here.
More to come.
Comments