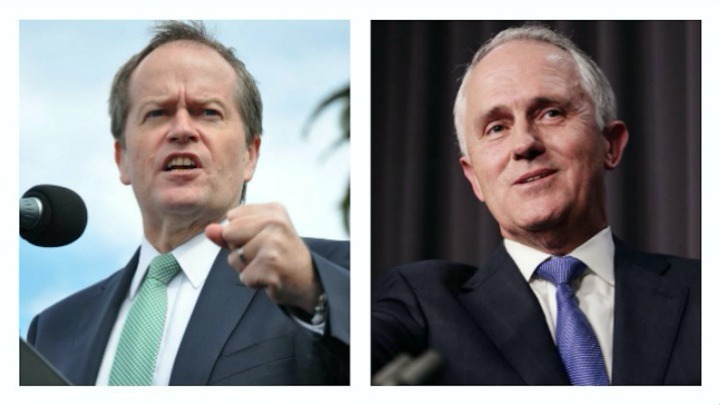 With election day just around the corner, it looks like Malcolm Turnbull and Bill Shorten both need to step it up to sway voters their way.
The latest polling numbers from Newspoll have revealed that Labor and the Liberal Party are locked neck and neck with only two weeks to go.
On a personal level, Mr Turnbull still has the upper hand as the preferred PM, but his numbers are certainly nothing to brag about.
His satisfaction rating fell to match a record low of 36 per cent, while his dissatisfaction rating stayed the same at 52 percent.
Mr Shorten's satisfaction rating has risen to 35 percent, with 51 percent of surveyed voters dissatisfied with his performance.
If neither men do anything to change the mind of voters ahead of election day, it looks like we could be headed for another hung parliament, which will see both parties trying to wheel and deal to form alliances with minor parties and independents.
Both men have been campaigning hard over the weekend, with the Opposition Leader officially launching Labor's campaign where he called on supporters to "dig a little deeper, work a little harder, be part of something bigger".
Meanwhile, Mr Turnbull tried to put people's fears about Medicare to rest, promising the LNP would never privatise the health care body.
This wasn't enough for Mr Shorten though, who insisted that "piece by piece, brick by brick, the Liberals want to tear Medicare down."
Both leaders will hit the road again today to try to drum up support, but if the numbers are anything to go by they've got a lot of work ahead of them.
Who do you think will win on the day? Do you think we'll have another hung parliament?
Comments