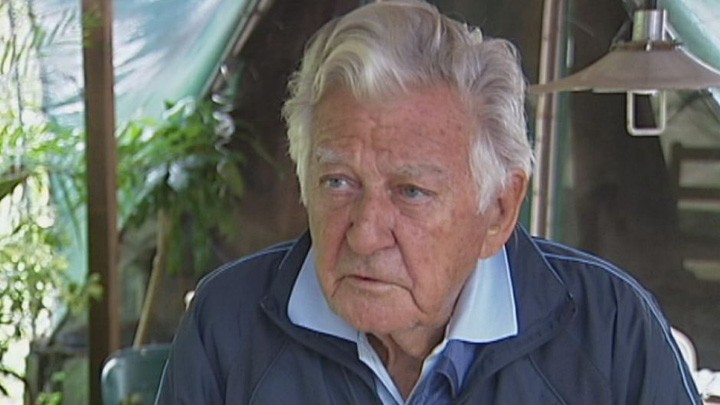 He's one of the most popular former Prime Ministers of Australia, and no doubt knows how influential his opinion still is. In an interview on Andrew Denton's "Better Off Dead" podcast, Bob Hawke discussed euthanasia and his own preferences.
Hawke slammed the current government for not having assisted dying laws in Australia, saying it is "absurd that euthanasia is not legal in this country", reports The Guardian.
He went on to say opposition to euthanasia "doesn't meet any requirements of morality and good sense" and that Australia's health system was more than capable of dealing with an assisted dying law.
"I am more than happy for my name to be associated with a clear statement of belief that the time has come where we in Australia should have clear legislation on our books that makes euthanasia legal," he said.
"I have an understanding with Blanche that something I could not stand would be to lose my marbles.
"If that were in fact to happen then something is done about [it] … I don't expect it to be a pillow pressed exuberantly over my nose, but I'm sure that something could be arranged with the family doctor".
Despite prior attempts by politicians to bring in a law have been squashed, recent opinion polls show that at least 70% of Australians support legalising euthanasia.
Politicians had voted down more than 30 attempts to introduce the legislation in various state, territory and federal jurisdictions since 1997, Hawke said.
"Well, politicians are by and large not the bravest of creatures," he said.
"They have a preeminent interest in retaining the seat they hold in the parliament, whatever parliament it is, and if they detect that there is no support and there is a degree of antagonism against this particular proposal you won't find very much courage there".
Tell us, do you share Bob Hawke's views on euthanasia?
Comments