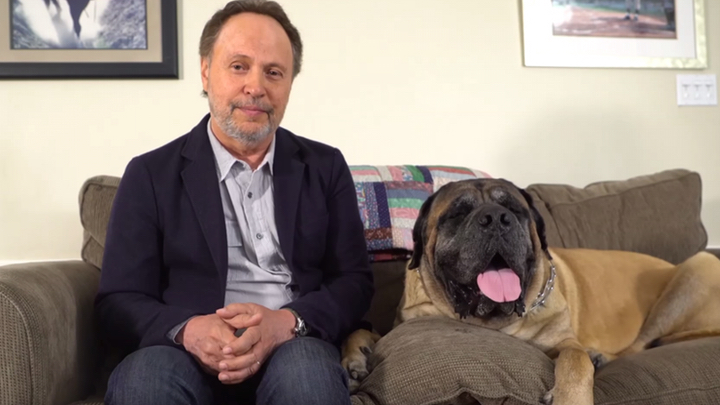 With some of the biggest films of all time under his belt not many would criticise comedian Billy Crystal for taking it easy. The 68-year-old has brought joy to millions with his roles in When Harry Met Sally, City Slickers and Analyze This with Robert De Niro but it's the stage that calls him.
"I am itching to get back out and just be funny," Billy told The Daily Telegraph. Billy continued "I have so much fun doing this because it is stand-up again. It is talking, stories and it is honest. To me, it is like a 90-minute David Letterman show because it is loose." Billy's tour of Australia will mix stand-up with a sit-down interview with good friend and Australian TV personality Andrew Denton.
While the show will touch on his personal life, like his marriage of 46 years to wife Janice, but will also tackle some current news like what is happening in the US Election with the focus being Donald Trump. "It is very scary because it is tapping into an ugly part of our country that supports the vile things that he says and that is the scariest part of it, it is like pouring red wine on a white tablecloth, the stain doesn't come out," Billy told the reporter.
Those going to the shows to hear stories about his late friends Muhammad Ali and Robin Williams will also be treated to hilarious never before heard stories. Billy stated, "I've been in the last few years losing friends, Garry Shandling as well, and yes it is sad, but there were so many joyous moments, and that is what I will talk about, that is what I will recreate for the audience."
A magical evening for all those fortunate to go. Billy kicks off his tour in Sydney on July 10 before taking the show to Brisbane, Auckland, Adelaide, Perth, and finally to Melbourne.
Are you going to see Billy in concert? What is your favourite Billy Crystal movie? Would you be more excited to see Andrew Denton?
Comments