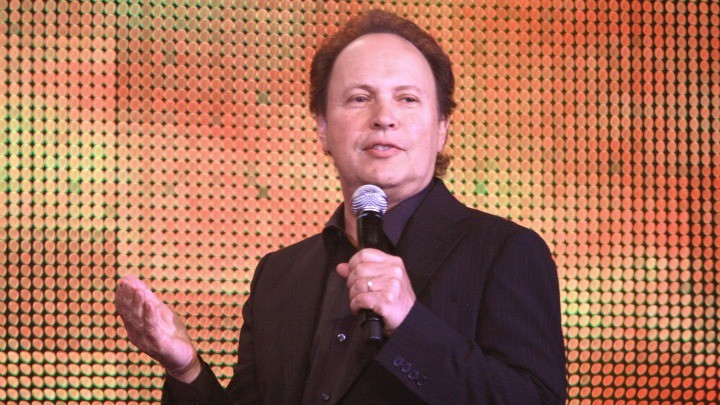 If you're familiar with the lines "You rush a miracle man, you get rotten miracles" or "I was just ropin' over there, thought I'd mosey on over. I never moseyed before, I hope I did it right" then you will love this news.
He made headlines when he said he had plans to depart the United States for greener pastures in New Zealand should Donald Trump prevail as the next elected US president, but now Starts at 60 can reveal actor and comedian, Billy Crystal is coming to Australia.
The nine-time Oscar host will travel Down Under for live shows in July and August.
Morning Australia & New Zealand!
I'm bringing my new live show to Australia & New Zealand! Details at https://t.co/9ve8LkbdPI

— Billy Crystal (@BillyCrystal) April 10, 2016
He's calling the event An Evening of Sit Down with Billy Crystal and the series of 'chats' will be hosted by Australian award-winning interviewer, Andrew Denton.
Not only is Denton a terrific interviewer, he returned to the media earlier this year after a few years away from television with his Better Off Dead podcast, a 17-episode series about the right to die with dignity.
Fans can expect the 68-year-old Crystal to share personal stories, anecdotes and laughs, as well as observations from throughout his career.
It's been almost seven years since the actor — famous for his role in movies like When Harry Met Sally, City Slickers, and Monsters Inc. — was last in Australia performing. Back then his shows were sold out.
Do you like Billy Crystal? Tell us about a performance where you thought he excelled.
Comments