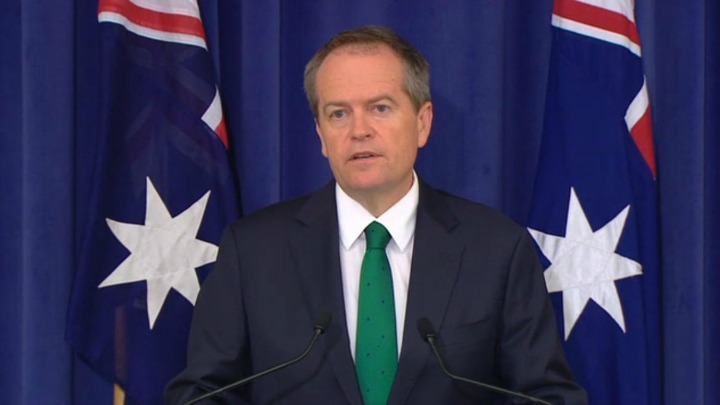 While many may say it's "game over" for the ppposition leader, Bill Shorten still has some aces up his sleeve, but are they the right ones?
Later today, Mr Shorten is expected to announce a Labor's policy that seeks to embarrass the prime minister on the world stage and would put Australia way ahead of the game on an issue the whole world is talking about.
Mr Shorten will today commit to reducing carbon emissions by 45 per cent by 2030.
This is almost twice the target set by the government three months ago and now submitted to organisers of the Paris Climate Talks. The ambitious target exceeds the commitments of Japan, Europe and even the US, The Australian reports.
The target is in line with what the Climate Council, CSIRO and other government advisors have recommended.
Bill Shorten's draft speech to the Lowy Institute has been released. He will say, "Malcolm Turnbull is flying to Paris carrying Tony Abbott's ­climate-sceptic baggage.
"The Prime Minister will walk onto the aerobridge with a pathet­ic target in one hand and an expensive joke of a climate policy in the other," he will say.
Mr Turnbull today flies to the Commonwealth Heads of Government meeting in Malta today and then onto Paris for the climate change summit with 190 other nations, all of whom have submitted their emissions reduction targets.
Mr Shorten will also attend the talks as an observer, meaning neither heads of parties will attend the last week of parliament.
"The global temperature is rising and human activity is the cause," Mr Shorten says. "So let's not pretend we have an obligation to give equal weight, coverage and credence to the babble of the tinfoil-hat pseudoscience brigade.
"And because we know climate­ change is real, we all have an obligation to act."
Labor's plan will cost the economy $30 billion, compared to the Coalition's Direct Action plan, which is expected to cost $18 billion, however Mr Shorten will say the economy would still grow by 23 per cent over the decade to 2030 with Labor's target in place.
Do you support stronger action on climate change? Are you happy with what the government is taking to Paris? Is Shorten right to play this card? 
Comments