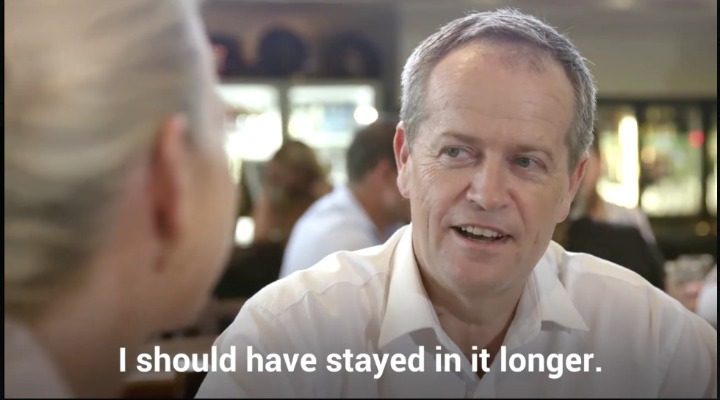 It's game on for Prime Minister Malcolm Turnbull and Opposition Leader Bill Shorten as both men try to up the ante in the final days of the election campaign, but is it working?
No doubt inspired by Mr Turnbull's video about his childhood and his father, Mr Shorten has now released his own personal video showing him sitting down for a chat with his wife Chloe.
While it is meant to give voters a little insight into Mr Shorten's home life and what he did before he entered politics, it has already been labelled as cringeworthy by some.
The interview is rather formal and many have commented that it looks more like a couple of strangers having a chat, rather than a husband and wife.
However, others called it "wonderful" and loved that Mr Shorten comes across as "an everyday man" and "someone you can trust".
The casual interview is in stark contrast to Mr Turnbull's, which is a produced package set with background music and photos from his childhood.
When it was released a few weeks ago it gained huge attention with many people saying it made him seem more relatable and human.
Take a look at both of the videos and tell us which one you like better.
Bill Shorten interviewed by his wife Chloe
Malcolm Turnbull opens up about his father and childhood
Which do you like better? Which one is more inspiring for voters?
Comments