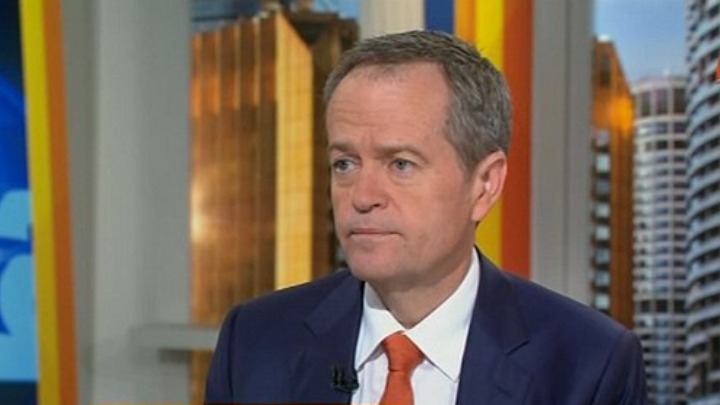 Opposition leader Bill Shorten had an awkward live TV moment during an interview with Karl Stefanovic on the Today Show this morning.
When Karl asked Bill Shorten how old he was when Labor last delivered a surplus, Shorten was left momentarily dumbstruck before stammering his response, "I believe I was an adult".
When the question was repeated, Shorten said, "I would have been in my 20s."
"You were 22, you're 49 now," Stefanovic quickly reminded. "It is an awful long time ago."
PSA: This actually happened (Hint: Labor's last surplus was in 1989) #ausvotes #auspol https://t.co/3zs2WpREOK

— Liberal Party (@LiberalAus) June 28, 2016
When asked why the voting public should believe the Labor plan to deliver a budget surplus in 10 years, Shorten quickly and calmly responded that the "simple changes" Labor had made would guarantee a surplus could be delivered within 10 years.
It's an interesting claim given the minimum three-year term of a government at Federal level. The last time Labor had 10 years in power was between 1983 and 1993, with Bob Hawke and Paul Keating as its leaders.
Karl also took the opportunity to grill the Opposition leader on his change of heart on the issue of marriage equality.
"You have changed your mind. These are the quotes in 2013, and you have said before and tried to justify that: 'Personally speaking I'm completely relaxed about having some form of plebiscite'. You also said: 'In terms of a plebiscite I would rather the people of Australia could make their view clear on this than leaving this issue to 150 MPs'," Stefanovic said.
"My question to you this morning is… why wait until three days out from an election? It's completely sus," the Today host asked.
How important is it for you that the Federal Government returns the budget to surplus? What issues do you feel have not been adequately addressed in the election campaign?
Comments