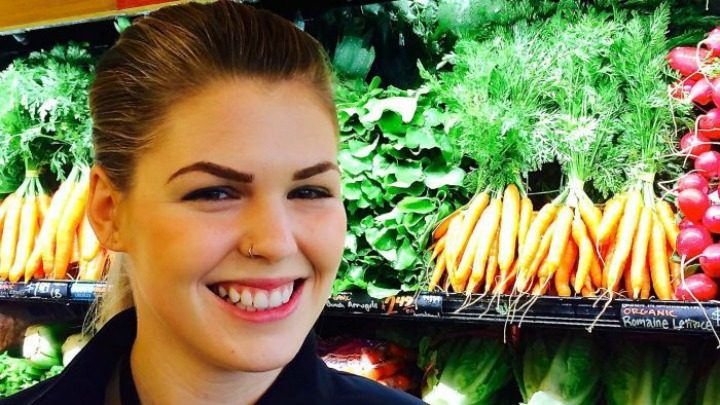 Disgraced 'wellness' author Belle Gibson tricked thousands of people out of their money and now she could be forced to publicly apologise for her lies.
Gibson claimed that she had been diagnosed with a brain tumour in 2009 and given only four months to live.
She then started a website and eventually wrote a book documenting her miraculous recovery thanks to her fruit and veg based diet.
The only problem was everything she said was a total lie.
In fact, she had never been diagnosed with cancer and kept all the money she made from the venture for herself instead of giving it to charities and the family of a seven-year-old boy who has terminal brain cancer, like she promised.
Now, Consumer Affairs Victoria wants Gibson to publish a formal apology in newspapers and pay a fine for misleading consumers.
Gibson made close to $1 million from sales of her book and her app, which hundreds of thousands of people paid to download.
When news of her fraud came to light, Gibson refused to acknowledge any wrong doing and participated in an infamous TV interview where she lied to the reporter and evaded questions as basic as 'how old are you?'.
Some have labelled her as a pathological liar, while others point out that her lies put real cancer patients at risk as they turned to her advice instead of listening to their doctor.
So is a public apology and a fine enough? Or should Belle Gibson face tougher consequences?
Share you thoughts.
Comments