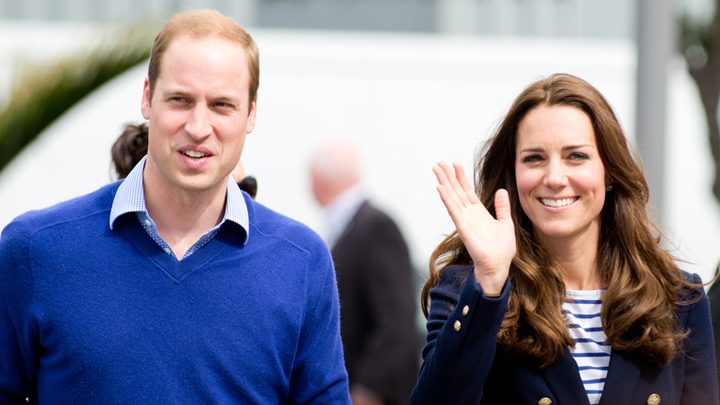 You all know how vocal the Duke and Duchess of Cambridge have been about wanting to give their kids, George and Charlotte, a grounded upbringing and it would appear — at least according to royal writer Katie Nicholl — they are doing just that.
Inside the Life of Prince William, Princess Kate – ABC News – https://t.co/FJ35d4HmuC via @ABC @CarolynDurand

— Katie Nicholl (@katienicholl) June 1, 2016
The scoop features as part of the June issue of Vanity Fair, the same issue Queen Elizabeth II appears on the cover for, and Nicholl reveals a few insights into just how normal this royal family actually is.
Having moved from the hustle and bustle of London after the birth of Princess Charlotte, the foursome now call Anmer Hall home. It was a wedding present from the Queen, and it seems that the country life suits all family members with Wills revealing Charlotte now sleeps through the night.
Kate is heralded as the family cook, preparing and cooking their meals while she and Prince William rotate the bath and bed time duties of their children.
George enjoyed his first pony ride just after his second birthday (he turns three in July) and "this absolutely delights William because, of course, he was on a horse from a young age," Nicholl says.
It's likely George will also follow his father and his uncle, Prince Harry by attending Wetherby Prep School. "It's a very prestigious, very good school around the corner from Kensington Palace where William and Harry were very happy," Nicholl writes.
William's desire is for his children to have a normal childhood, which is no easy feat given the circumstances. Back in April, William told the BBC, "I'm concentrating very much on my role as a father. I am a new father and I take my duties and my responsibilities to my family very seriously and I want to bring up my children as good people with the idea of service and duty to others as very important."
What values did you hope to instill in your children when you were raising them? Do you offer advice on raising children if it is asked of you?
Comments