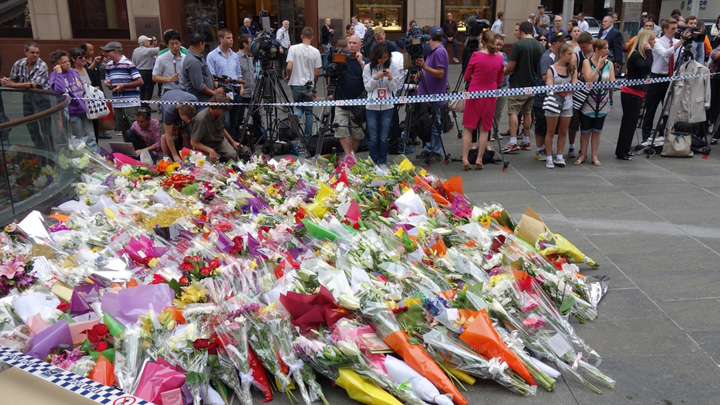 It's hard to believe it's been a year since the Lindt cafe siege in Sydney's Martin Place. The events gripped not only the nation and the world, as we could only look on and watch the frightening events.
Now, NSW Premier Mike Baird has announced a beautiful memorial to be erected for the victims of the siege, which killed two innocent people going about their daily business.
The hauntingly beautiful image of the floral tributes will be the inspiration for the permanent memorial, which will involve hundreds of floral cubes being inlaid into the pavement of Martin Place in a "scattered starburst pattern".
The design, by Professor Richard Johnson, was chosen from a shortlist of four, reports the ABC.
Speaking to the media on Sunday, Professor Johnson said, "It has both a human scale and a civic scale. It has a personal dimension and a more public dimension."
The Premier said the flowers "showed [that] everyone across this city was prepared to stop what they were doing".
"It also said 'we are very proud of this city and that those that might want to come and bring hate, we have another message, we come together and respond in love'."
Cafe manager Tori Johnson and lawyer Katrina Dawson died during the 17-hour siege, while over a dozen more fled into the arms of police as a deadly shootout with the captor Man Haron Monis took place.
"I said at the time that Katrina and Tori would be in our hearts forever and they will be," Mr Baird said.
"At the same time we never want to forget how we saw the city and state come together.
"My hope is on that day we focus in on what brought us together rather than those forces that tried to drive us apart".
A date for the memorial's construction has not been set just yet but it could be within months.
Take a look at the images of the memorial: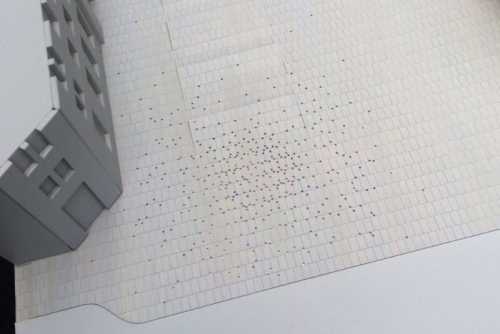 View from above the proposed memorial.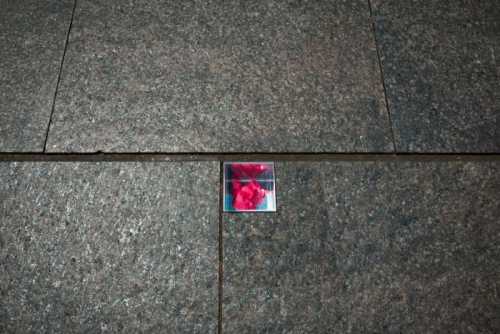 What each tile will look like.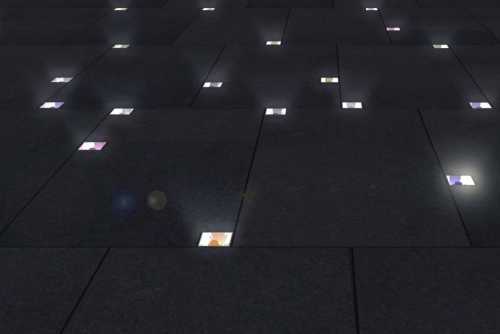 The memorial at night.
Tell us, do you think this is an apt way of remembering the victims of the siege? Where were you when it happened?
Comments