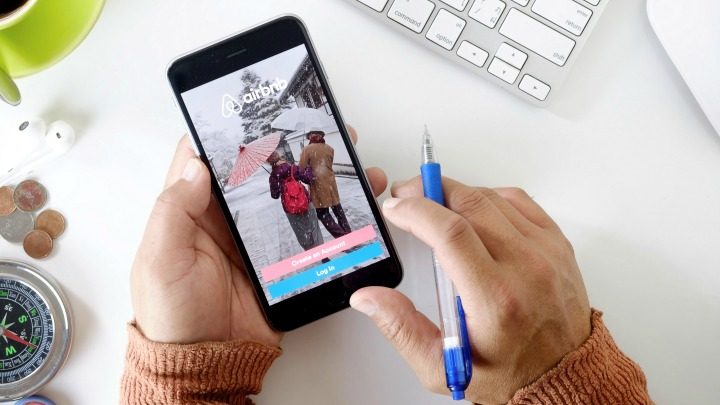 Planning a holiday? You might want to think twice about using Airbnb to find your accommodation after it was revealed at the weekend a highly sophisticated scam is robbing victims of their money.
An experienced user found what she considered to be the 'perfect flat' for a stay in Amsterdam with friends and after checking and rechecking the reviews, the reviewers and the listing itself she parted ways with her $1,576.
Unfortunately, for all the checking the user found she'd fallen for a highly sophisticated scam and the chances of recovering her hard-earned cash were slim to none.
If it can happen to a seasoned traveller and regular user of the site, it can happen to anyone, and Airbnb highlights just how important it is to never pay for one of its reservations outside of the Airbnb payment system.
Airbnb operates in 191 countries and has allowed more than 80 million people around the world to rent a spare room or a whole home from a complete stranger. Unlike other property rental websites offering similar opportunities, Airbnb has survived relatively untroubled by fraudsters.
What this case shows is that some people will go to extraordinary lengths to strip you of your holiday savings.
The fraudsters here had ripped off a legitimate Amsterdam Airbnb listing, but had changed the details and set up a fake overall homepage, including a live chat service in order to convince its victims they were getting the 'real deal'. Emails between the the fraudulent Airbnb and the user looked authentic enough for her to continue with the booking.
In response to queries by The Guardian, Airbnb  said: "Airbnb protects hosts and guests by handling all payment and communication through our secure platform. When you keep your details secure and payment and communication strictly on the Airbnb platform, payments are accurate and your account is secure. It's one of the reasons that so many hosts and guests book through Airbnb."
How can you avoid becoming a victim to a holiday scam?
If using Airbnb, always pay through its internal payment system. Never send money outside of it — either as a bank transfer or other method — even if a convincing reason is given for doing so.
Be aware of weblinks that appear in your email. Instead of clicking on the link, go to your Airbnb account using a new browsing page. If the message has been sent legitimately you will see if in your Airbnb account.
When booking on other home-stay sites, like Stayz or HomeAway, follow the above principles.
If an owner insists on a bank transfer prior to you holiday, be aware. You can do background checks on owners, research the legitimacy of the listing. If you are suspicious consider looking for an alternative accommodation option as it's better to let a seemingly 'good deal' go if it means it'll save your money being pinched.
Be aware of other scams such as 'this flat/house/apartment etc. is booked, but we have another one close by'. If it sounds too good to be true, it probably is and the inconvenience of having to start the search again is better than losing you holiday money.
Have you been concerned about your security when making travel arrangements? How did you go about booking your last holiday?
Comments