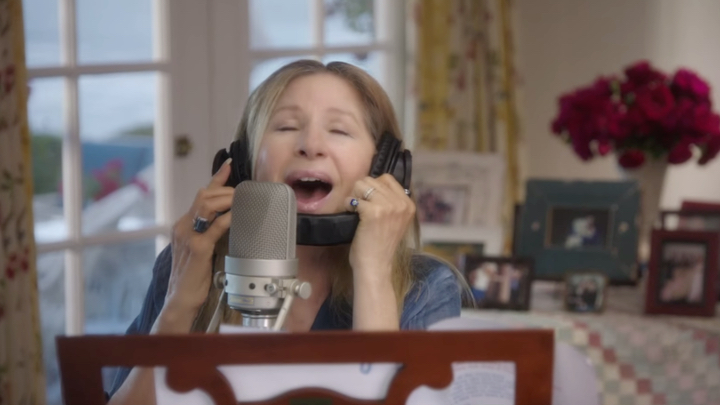 If you are one of the biggest singing stars of all time, who do you choose to sing with you on a duet? Any person you want!
On a new album of Broadway-Inspired duets, Barbara Streisand chose actor Huge Jackman to sing with on the song Any Moment Now. The song was written by Marvin Hamlisch and was the first song that Barbara wanted for her new album Encore: Movie Partners Sing Broadway.
Barbara said in a promotional video for the album that she hears "truth in his performance" when she watched Hugh perform. It is his ability to sing as well as act that she finds "very touching".
Hugh just had to do it. Hugh had no choice as his wife Deborra-Lee Furness, screamed at him that he was doing it as she is a massive fan of Barbara's. "Of course, I'm doing it," was his reply.
Our Hugh isn't the only star asked to sing with Barbara on the album as he is in some fantastic company. Other stars that are singing on the album include Jamie Foxx, Anne Hathaway, Seth MacFarlane, Chris Pine, and Melissa McCarthy.
Anne Hathaway is joined by fellow actress Daisy Ridley to sing with Barbara the classical musical song At The Ballet.
Will you be buying the album? How amazing would it be if Barbara Streisand toured this to Australia?
Comments