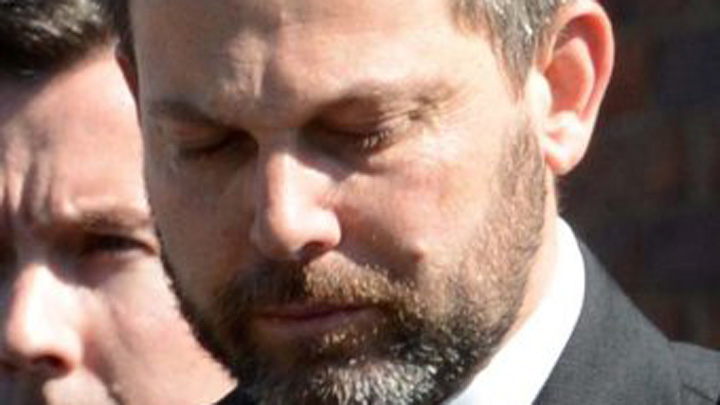 As family and friends of Allison Baden-Clay gather to express outrage with the justice system, wife killer Gerard Baden-Glay reportedly still "wears his wedding ring" and has been moved to a "quieter" part of prison, complete with tennis courts and a gym.
Earlier this month the convicted murderer had his charges downgraded to manslaughter, sparking a national outcry. Now those closest to Allison Baden-Clay have asked Queenslanders to rally in Brisbane's CBD, this Friday at 12.15pm.
The #doingit4allison #doingit4all rally will urge the state's Attorney-General Yvette D'Ath to appeal Baden-Clay's lesser charges in the High Court. High-profile Australians such as swimming star Libby Trickett are already behind the rally. Meanwhile 71,000 people have signed an associated petition online.
Adding insult to injury for Allison's supporters, The Courier Mail has revealed that Gerard Baden-Clay still wears his wedding ring in prison. "I was thinking to myself what a hypocrite", prison sources disclosed. "He seemed happy, he wasn't nervous. Smug. He is always smug".
Since receiving downgraded charges, Baden-Clay has been moved to a "quieter" part of prison, which boasts an "open campus" design. The wife killer now enjoys greater freedoms, with a shared kitchenette, along with unrestricted access to tennis courts and a gym.
Allison Baden-Clay's cousin Jodie Dann called it "pathetic" and narcissistic that Gerard still wears his wedding ring. "It's all about the image though. He is image-managing himself," she said. "He portrays himself as a super sweet wonderful man whose wife just happened to die and he knew nothing about it because he was sleeping the whole night through".
Ms Dann has explained the rally saying, "we obviously don't want to see him walking out any time soon". She also described Baden-Clay's new prison locale as a "holiday home".  There are many who would no doubt agree with this unsettling assessment.
Do you believe Gerard Baden-Clay should be granted extra freedoms? Will you be joining the rally in Brisbane, or signing the petition online?
Comments