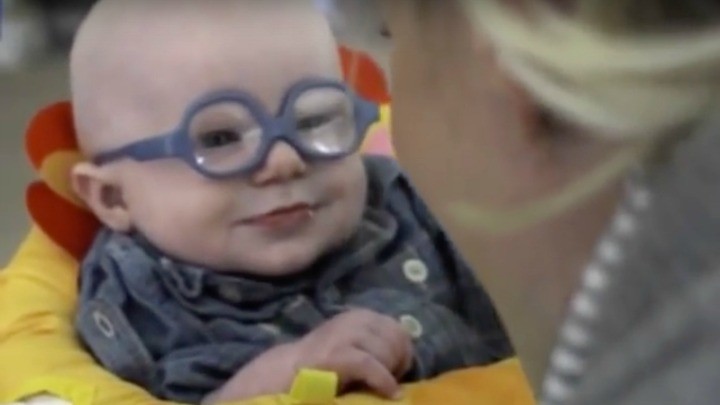 This heartwarming video might just be the cutest darn thing we have ever seen. The short clip shows the moment a baby can clearly see his mum for the first time.
Leopold has Oculocutaneous Albinism, a rare condition which affects his vision. This video shows him trying on a brand new pair of glasses and judging by his reaction they definitely help!
Of course seeing the world clearly for the fist time must be a little overwhelming and he does look confused at first but when he sees his mum a huge grin takes over his gorgeous little face.
David, Leopold's dad, wrote a letter about the video and posted it online. It reads, "Our son Leopold was recently diagnosed with a rare disorder called Oculocutaneous Albinism (OCA).
"This affects the colouring of his skin, hair, and eyes and leaves him with extremely impaired vision.
"But today he received his glasses, and can now see the world clearly for the very first time."
He also goes on to say that "cuteness went through the roof" after his son smiled.
"I had some issues holding the camera because I was crying so much."
"I was overwhelmed with emotion. It's just very touching. You cannot anticipate how you're going to feel when something like that happens. It was very heartwarming."
Did you smile watching it?
Comments