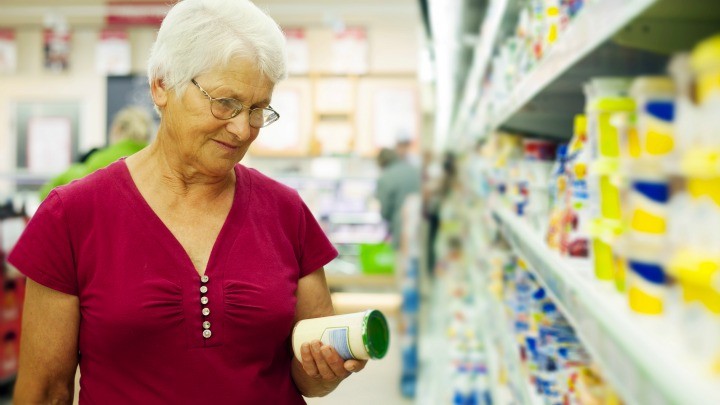 Australians now prefer home brands to big-name groceries, according to new research from Canstar Blue. Last year, only 44% of shoppers preferred home brands but now that figure has jumped to 65%.
Furthermore, 76% of us rate home brands produced by Coles, Woolworths and Aldi as "good quality". In fact, Aldi has topped a list of the eight most-loved brands in Australia, proving that grocery giants Coles and Woolies are truly getting a run for their money now.
According to Canstar Blue, "unless you have a strong preference for a particular named brand, chances are you will perceive the (home) label alternative to offer better value".
"You need to be convinced that a big name brand is superior in quality to spend the extra money. With (home) label products improving, the difference in quality seems to be narrowing and consumers are simply following the cheaper prices", said spokesperson Megan Doyle.
Whilst home brands were once seen as cheap, nasty or inferior – perceptions have changed and customers are making the switch. Ms Doyle says this is because Coles and Woolworths are investing more in their home brands than ever before.
"It's no coincidence that this change is happening at a time when the major supermarkets are placing more importance on their (home) label offerings than ever before, with Coles and Woolworths trying to cut prices and improve quality to stem the flow of customers to Aldi".
In fact, Aldi dominated a list of the eight most popular brands in Australia. Whilst some shoppers still prefer more expensive brands for their kitchen staples, home brands made more appearances in this list than ever before. This was based on a survey of 3,000 Australian shoppers during December last year.
Customer Satisfaction Top-Performers
– Milk: Devondale
– Long-life milk: Coles
– White bread: ALDI Bakers Life
– Wholemeal bread: ALDI Bakers Life
– Multigrain bread: Burgen
– Margarine: Nuttelex
– Butter: ALDI Beautifully Butterfully
– Eggs: ALDI Lodge Farms
Which of these products have you tried? Have you made the switch from big-brand labels to home brands? Does this save you money?
Comments