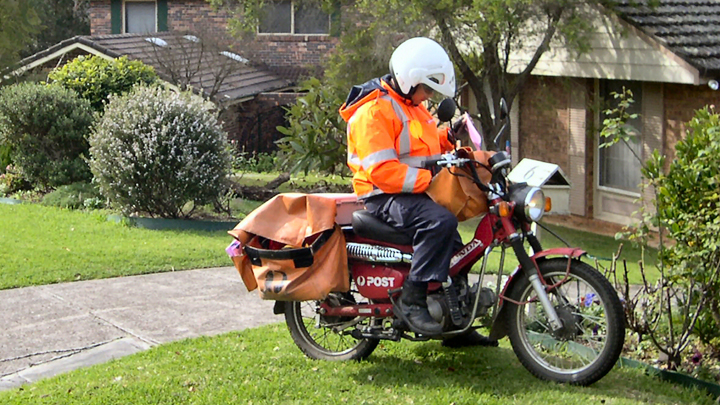 Australia Post has just suffered its biggest loss yet… and admitted which parts of the business are failing.
The national post service's half year profit has fallen 84 per cent to $16 million, and admitted the loss was driven by the accelerated decline in letter volumes across the fixed-cost network.
But with changes to the letters service, such as $1 stamps, it is hoping to reduce the growing losses in the mail business.
Managing Director & Group CEO Ahmed Fahour said the half year result highlighted why reform to the letters service was absolutely necessary to ensure future sustainability of the business.
"We have made a number of difficult decisions recently to help put Australia Post on the right path to take advantage of future growth in eCommerce," Mr Fahour said.
"Our financial position is significantly stronger as a result and we are further encouraged by the solid performance of both our parcels and Trusted Services businesses.
"It is essential we continue to look for new revenue streams for our business. We are working with our corporate and government customers to build on our demonstrated capabilities offered through our national network, which already includes passport registrations, identity checks, banking and payment services.
"Importantly, we have improved our service performance and will continue to maintain five-day delivery and our vast network of over 4000 Post Offices".
Australia Post's parcel business performed well, with volumes up despite increased competitors.
However there's one person in your everyday life they're targeting: your postie.
Yep, the humble delivery person could soon serve a different role in your life – from looking out for elderly people to checking water meters.
Australia Post is looking to transform the roles its 10,000 posties play, calling them "the face of Australia Post and a valued part of every community".
"We're looking at opportunities to ensure our posties have a sustainable future,'' Christine Corbett, executive general manager of postal and eCommerce services told News Corp.
"We have one of the most trusted brands in Australia and we are the only company that services every home in every community."
Ideas being looked at include posties being able to perform "household services" like checking water meters or even checking on pets for those on holidays.
It is also understood they could be asked to do welfare checks on elderly relatives, a job usually done by police officers.
Tell us, would you want a postie to check on you? And also, have you felt your complaints and issues with AP have gone unheard? How could Auspost improve?
Comments