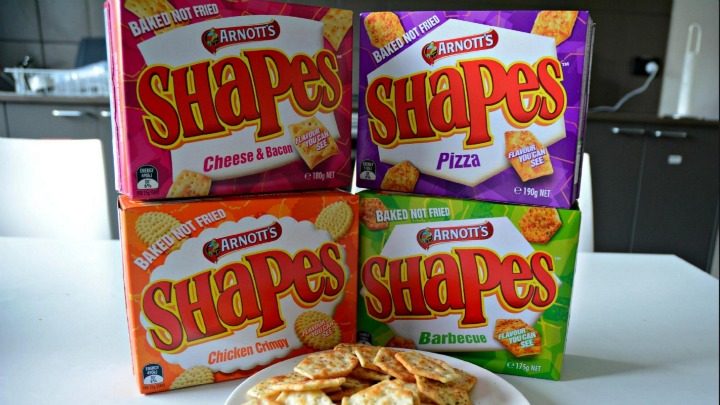 Don't mess with Aussies and their Shapes: this is the lesson Arnott's is quickly learning after copping major backlash over its new version on Shapes.
The company recently started selling its new recipe Shapes to customers and the reaction has been less than appetising with people demanding the original, and the best, back.
In a desperate bid to secure the original recipe boxes, that are quickly flying off supermarket shelves, people have taken to eBay where they are paying up to $50 for one box of Shapes!
One seller listed a box of Pizza Shapes, saying: "These are the original formula before they changed to the terrible new style!
"Reminisce about all those years of great tasting Shapes for the last time."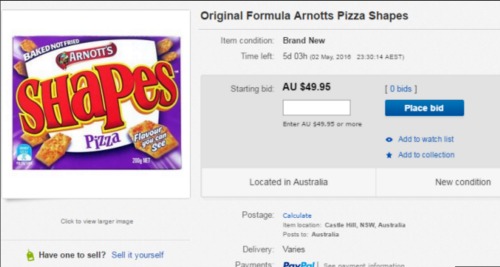 Others took to social media to beg Arnott's to bring back the old formula, branding the new recipe as "disgusting" and "revolting".
Arnott's says they changed the recipe because of feedback from customers who said they were annoyed when the flavour wouldn't stick to the biscuit.
As one Shapes fan pointed out though, "eating all the flavour at the bottom of the box is the best part!".
Arnott's is still making original recipe BBQ and Pizza flavoured Shapes, but shoppers are hard pressed to find them as they keep selling out so quickly.
There is no word yet on whether Arnott's will cave to the demands and bring back all the original recipe flavours in all their glory.
Have you tried the new recipe Shapes? Do you buy Shapes very often?
Comments