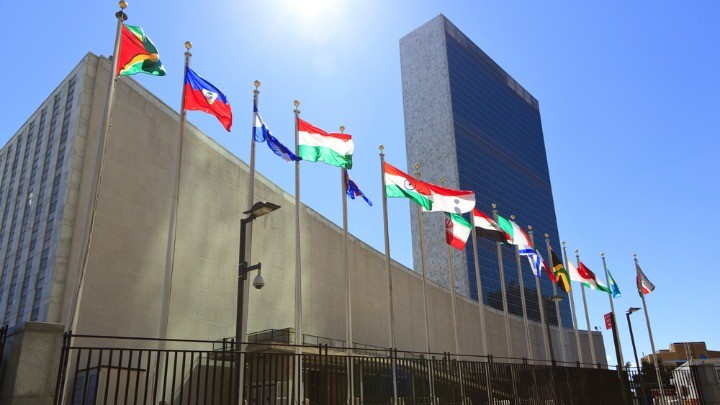 Australia is a proud nation – we are wealthy, lucky, progressive and offer a fair go to any man. At least, that's what most of us like to believe.
So it comes as a huge blow to be taken to task by dozens of countries at a United Nations human rights forum.
But that's exactly what's happened overnight at the Palais des Nations in Geneva during a review of Australia's human rights policies, embarrassingly, just as Australia is trying to secure a two-year position on the UN Human Rights Council.
More than 100 countries reviewed our policies and gave recommendations on how they can be improved. According to a Fairfax media report, "dozens" of countries raised concerns, including Brazil, Turkey, Spain, Sweden, Switzerland, Turkey, Bangladesh, Rwanda, Iran and North Korea.
Australia was criticised in three key areas: our treatment of boat people, having women and children in offshore detention centres, and our failure to raise the living standards of Indigenous Australians.
Our high level of violence against women and the rise of "Islamophobia" were also called into account.
Many countries wanted Australia to ratify an international convention that would allow international teams to review and oversee our offshore processing centres.
Other criticisms and recommendation included:
France called for Australia to "develop alternatives to the mandatory detention of asylum seekers, especially when dealing with children".
Germany recommended Australia "remove children and their families, and other individuals at risk – in particular survivors of torture and trauma – from immigration detention centres".
Bangladesh was concerned about "firsthand reports of discrimination and racism, particularly associated with Islamophobia".
China said Australia should safeguard the human rights of "all refugees and asylum seekers who reach Australian shores".
Australian delegates MP Philip Ruddock and Steve McGlynn, from the Immigration Department defended Australia's policies saying that offshore processing and turning back boats ultimately "saved lives".
However, Professor Gillian Triggs, president of the Australian Human Rights Commission, said Australia's response  had been, at some points, "deeply misleading" and that there were "definitely common themes of concern".
"About 75 per cent of recommendations were about detention centres, mandatory detention especially in relation to children and the stop-the-boats policy that failed to recognise the rights of asylum seekers… that was probably the majority view," she said.
"There is real international concern about Australia's asylum-seeker policies… (there is) a disappointment that we have strayed from our international obligations."
Do you think Australia is on track on human rights issues or do you think the criticisms are fair? 
Comments