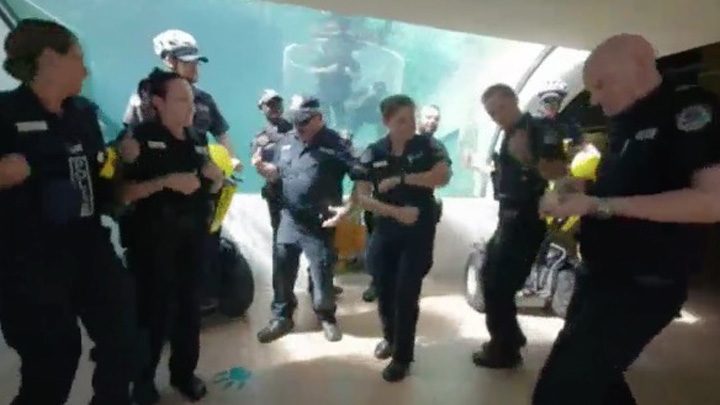 Sometimes it's easy to forget police officers are just like you and I. They can be serious, but they can also have a lot of fun. The Running Man Challenge showcases just that: cops having fun.
It's nice to see them letting their hair down in the challenge started by NZ Police that has now had a chain reaction across the US and Australia.
The latest video is from the NT Police, and features a huge croc, no less!
The social media dance challenge was actually started as a recruitment campaign but has now gone viral across the world.
NT Police weren't asked by NZ Police to participate (how rude!) but they joined in anyway, releasing their video that was filmed at Darwin's Crocosaurus Cove.
Take a look at the NT Police as well as all the other challenges so far and tell us, who did it best?
And the original
Comments