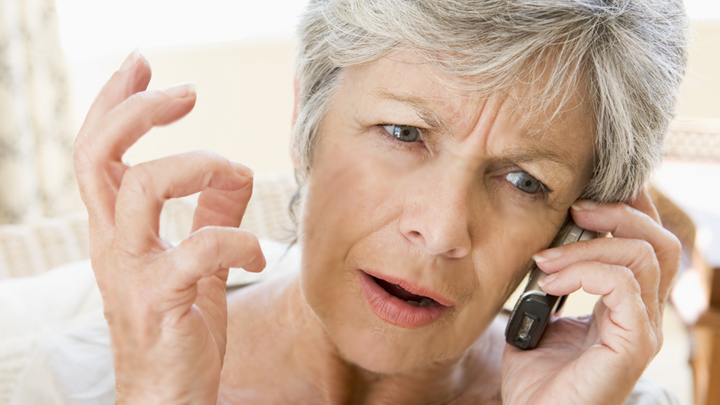 We've all had our gripes with our telco but there's one Australian phone and internet provider that has had more complaints this year than any other. With 9.4 million customers, they're the second largest company in the sector, are you one of them?
According to the Telecommunications Industry Ombudsman's latest complaint figures, released to show the service levels of both big and small telcos, there were 6.5 complaints per 10,000 services across the board.
This is a decrease since last year when there were 7.6 complaints. Vodafone has also recorded a win with a noticeable decline in their complaints – they had a huge 14.3 complaints per 10,000 services, reduced down to 6.3 this year.
But Optus haven't come out cheering – they've experienced a spike from 5.2 to 8.5 complaints per 10,000 services. Even Telstra managed to satisfy more customers this year, going from 7.2 complaints to 6.
Vodafone seems to have fulfilled their promise of providing better service all round for their customers, and their director of customer service, Errol van Graan, told Fairfax the telco vowed to slash its complaints per 10,000 customers to 5.25 by the end of 2015.
"It's very pleasing to see our customers are even happier with their Vodafone experience, with the ratio of complaints in the April quarter less than one third of that just 18 months before," a company spokeswoman said. "Our aim is to be best-in-business, and while we will continue working hard to achieve that, it's encouraging that our ratio is now below the industry average".
So why have Optus had so many more complaints this year? Their response via the Communications Alliance cited poor weather, network issues and a big increase in data usage as the main reasons.
"Optus reports that these initiatives have been well received by customers and that complaints decreased in the July-September 2015 quarter," it said.
A spokesperson added "In response to the rise in complaints, Optus has implemented a number of initiatives to help both mobile and fixed customers", referring to faster delivery of usage alerts, better customer service knowledge and additional field technicians, reports Gizmodo.
We want to know today: Does your telco offer you great service? If not, what happened? Have you complained?
Comments