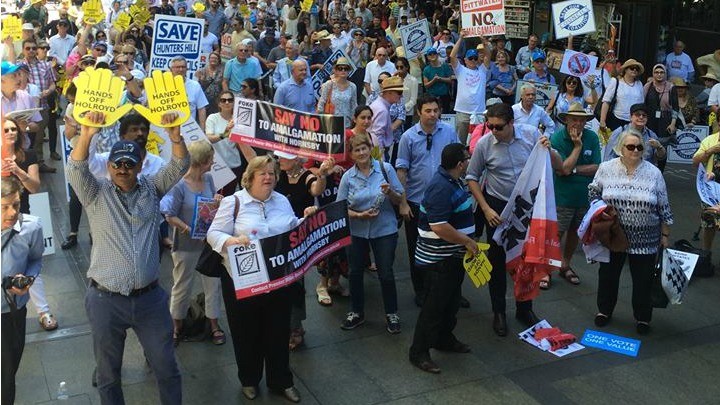 Today, I really feel for the people of New South Wales who are facing the inevitable loss of 27 per cent of their councils.
Premier Mike Baird has announced that he will push ahead with the plan to merge 152 metro councils to 112 "super-councils", acknowledging that it would be an unpopular move.
News Limited reports that the premier told NSW mayors the mergers would be "difficult" and even "frightening" for some.
So why do it? We recently lost our council in the amalgamation of the Moreton Bay region in south east Queensland. Our small community of 50,000 came "under the wing" of a much larger "super council" despite staunch opposition from the locals.
In NSW, communities will get the chance to tell the State Government what they think about the mergers and, having been at similar meetings up here in Queensland, I can see why the premier used the word "frightening"!
The very real fear is that the little guys get lost in these "super councils". In NSW, the minimum population of the new local governments will be 150,000 people, with a whopping maximum of close to half a million. If you felt insignificant before, wait until you're merged with five other insignificant areas.
Our area is completely different to the areas in the far reaches of our super-council, which covers coast, country, farm, industry and residential areas.
Mike Baird says the amalgamations have been designed with the interests of ratepayers in mind. He says smaller councils spend too much money, which, to many, sounds like "we want to spend less money on your local area".
Mr Baird said, "Two thirds of councils have expenditure that is greater than revenue which is not a sustainable position into the long term." ​
Do you support the merging of NSW councils? Has your council been amalgamated? Are you better or worse off?
Comments