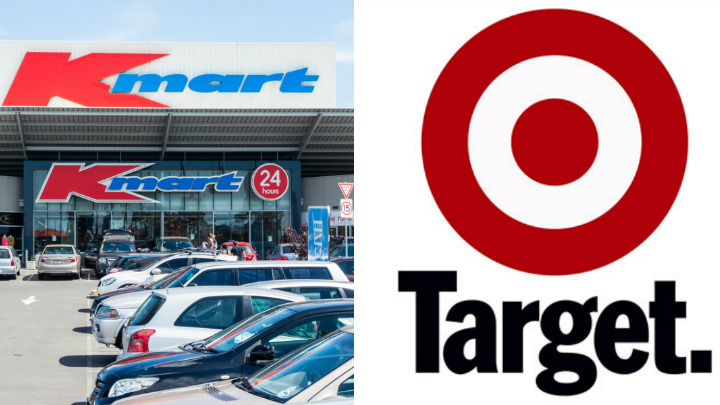 Could Kmart CEO Guy Russo's business savvy mean trouble to customers?
Apparently, when Mr Russo walked through Pitt Street Mall in Sydney, he counted 28 retailers – out of 31 – that were slashing prices by up to 70 per cent.
It's a model Mr Russo, the boss of Wesfarmers' discount department stores Target and Kmart, wants to avoid like the plague, reports CWD.
The only outlets that weren't dramatically discounting on Friday were international retailers H&M, Zara and Uniqlo, he said.
"People can trust their prices," Mr Russo said. "I think I would still like to sell our prices lower than those three, but be still up with the fashion and the quality that consumers come to expect at Target."
Mr Russo denied suggestions that Target was getting rid of underwear and clothing brand Bonds as it switched to everyday low pricing from selling products at full prices then aggressively discounting, known as high-low pricing.
"Bonds is staying with us as long as they are doing the best things for our customers on low prices every day," Mr Russo said.
"They're a lovely brand but I am not happy with doing a high-low strategy on pricing with anyone," he said.
He also insisted that he was not trying to alarm suppliers as Target sought to increase its home-brand sales from levels of between 30 and 40 per cent and ran a magnifying glass over the 50,000 items it sells.
"I'd rather have proper, genuine conversations with our suppliers about our new strategy and give them an opportunity to participate in it," he said.
Margins will take a back seat to turnover as Target seeks a greater share of the $80 billion market.
"What I've told my team is to drop prices, so the prices will drop faster than any discussion that happens with the supplier," said Mr Russo.
The market share of Australia's discount department stores have fallen from 2009 and only Kmart is improving its position.
Some think that Mr Russo's smart business moves will be good for Target as a business but not for customers who enjoy discounts. What do you think?
Do you think we'll say goodbye to big discounts at Target?
Comments