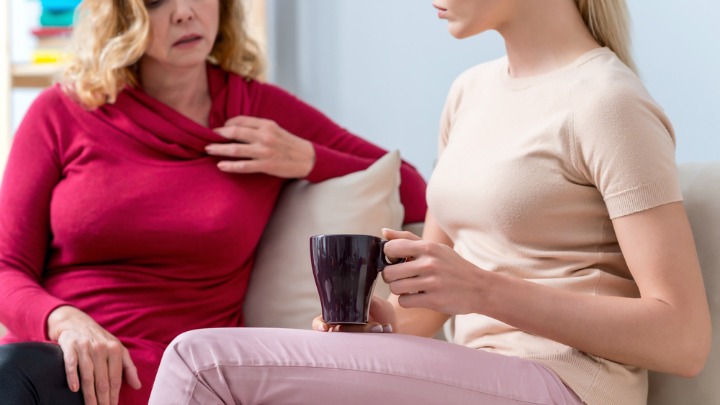 In light of the countless shootings, stabbings, vehicular attacks, beheadings, suicide bombings, etc., one has to really wonder what is taking place in the minds of killers around the world, and why their mental health wasn't questioned more.
This morning, there were reports of the German police fatally shooting a teenager last night, after he attacked passengers on a train with an axe and a knife, seriously wounding three people and injuring many others. He was killed in pursuit as he attempted to flee. In May, a mentally unstable 27-year-old man carried out a similar knife attack on a regional train in the south, killing one person and injuring three others.
The terrorist who carried out last Friday's Nice attacks — Mohamed Lahouaiej Bouhlel — was described as a "weird loner" who "became depressed" when his wife left him. A psychiatrist who saw him in 2004 told L'Express that Bouhlel had come to him because of behavioural problems and that he diagnosed him as suffering from"the beginnings of psychosis." He was known to the police for assault with a weapon, domestic violence, threats and robbery, but had no previous convictions for terrorism.
The Orlando shootings killer Omar Mateen, had his former wife say that the man responsible for America's deadliest ever mass shooting was physically abusive towards her, had mental health issues and was "obviously disturbed, deeply, and traumatised".
A recent inquest into the Lindt cafe siege gunman Man Haran Monis has heard that he was a dangerous, selfish psychopath and lone wolf terrorist who would have killed more hostages had police not ended the ordeal. A psychiatrist described him as having a "complex personality disorder that led to vicious, deceitful, manipulative and anti-social attitudes and behaviour." While alive, the terrorist was seeing two psychiatrists at the same time.
The internet and television channels operated by extremists are sometimes the only media that impressionable people see and hear. Obviously, however, not all who are exposed to this will grow up to strap bombs on themselves. Whenever the exposure to propaganda occurs, the mind of the future terrorist reacts with intrigue and sympathy for the cause through some form of identification with it, if other important risk factors are also at play.
Dr. Ervin Staub is a professor of psychology, author, and expert on the topic of terrorism. In his research, he has concluded that there are three types of terrorists. There are those who identify with the suffering of a group, those who react to the experiences of their own group, and lost souls who feel no purpose in life until they join and identify with another group's cause. These lost souls appear to be the ones heavily targeted and recruited on the Internet. More often than not, these lost souls are targeted on the basis of having weak mental health.
While all terrorists may not be sociopaths or psychopaths, they do tend to fight a psychological war. By manipulating the population into changing behaviours and living in fear, they build a society that is susceptible to senseless fear-mongering, and one that can be based on hate rather than acceptance.
Could mental health professionals raise red flags about extremely anti-social behaviour and help prevent terror attacks?
Comments