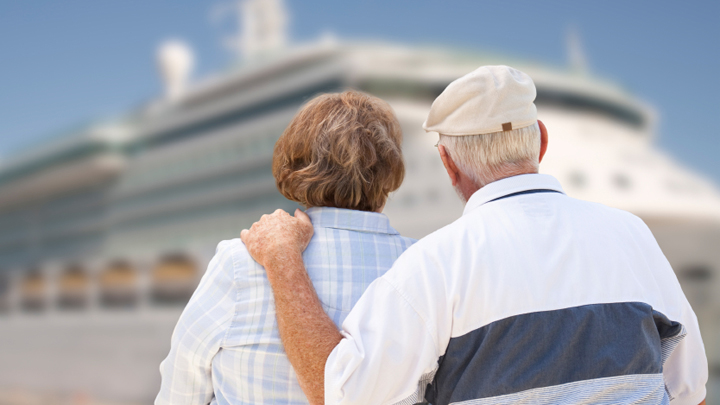 A cruise ship docking in Sydney today has 150 passengers abroad, all sick from gastro. We wish this was an isolated story, but unfortunately this is yet another outbreak – and they're becoming more and more inevitable.
The Diamond Princess, from the Princess Cruises fleet, docked at the overseas passenger terminal in Sydney's Circular Quay at 7am this morning.
The South Eastern Sydney local health district said they were notified by Princess Cruises of a norovirus gastroenteritis outbreak on the liner.
Director of the district's Public Health Unit, Professor Mark Ferson, told News Corp 158 of the 4000 passengers and a number of crew presented at the ship's medical clinic during the cruise with gastroenteritis.
"There have been no medical disembarkations or patients requiring hospitalisation. The ship has instituted maximum control measures, including increased sanitation and further cleaning and hygiene procedures will occur prior to passengers arriving on board this afternoon".
Despite the horrible outbreak, the ship will be out at sea again this afternoon on a 12-day trip to New Zealand, stopping at Auckland and Wellington.
Professor Ferson said incoming passengers would be advised of the outbreak when they boarded the ship and about recommended hygiene measures.
There were three incidents of gastro on board cruise ships in December, and we wonder: is getting sick just part and parcel of the cruise experience now? The chances of getting sick seem to be getting higher and higher.
Obviously you can get sick on any holiday, but this latest outbreak highlights the prevalence of gastro on almost every cruise liner, whether you pay the big bucks or go budget.
Tell us, has this put you off cruising or is it a risk you're willing to take for a holiday at sea?
Comments