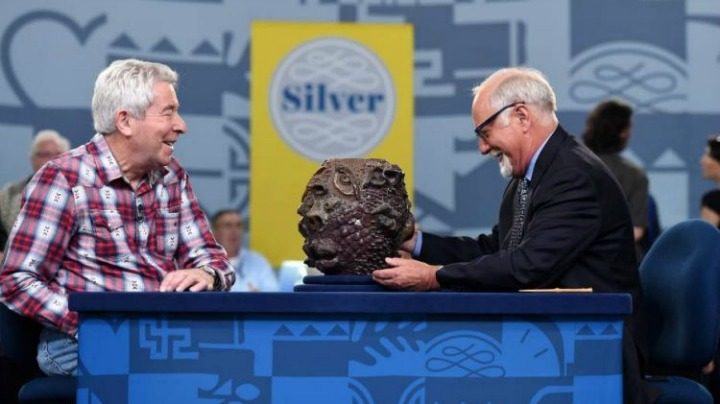 Millions of people around the world tune into Antiques Roadshow every week to watch as people expectantly present the items to the experts for valuation.
The show has enthralled viewers for years as the valuers run their eagle eyes over old furniture and knick knacks before triumphantly declaring just how much the owner could fetch for their piece.
While the valuers are usually spot on with their predictions, one got a little too excited about a sculpture recently brought in by a man who believed he had a rare item on his hands.
Alvin Barr picked up an interesting looking pot at an estate sale in a barn in Eugene, Oregon, for $300 and brought it along to the Roadshow event to see if it was worth anything.
"It was covered with dirt and straw," Alvin told valuer Stephen L. Fletcher. "Looked like some chicken droppings were on it. It was very dirty. I had to have it. It speaks to me … it was saying, 'I'm very unusual … I'm very different'."
His jaw nearly hit the floor when valuer Stephen – specialising in clocks, decorative arts, folk art, and furniture – told him the item was worth $68,000.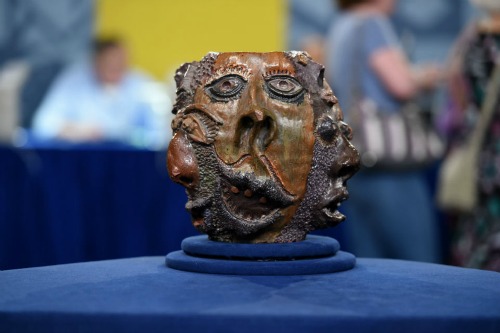 Alvin was told the pot was "dated to the late 19th century" and had emerged somewhere in the "Middle Atlantic states headed southward".
Unfortunately for Alvin, it was later revealed that the pot was in fact the result of a high school art project by a woman named Betsy Soule.
Betsy made it in her ceramics class when she was at school in the 70s and it somehow ended up in the estate sale where Alvin picked it up.
She said she heard about the episode when a friend contacted her saying, "You've got to get on the internet and look up Antiques Roadshow, that weird pot you made is on there!".
On its website, the show now lists the work with a retail value of $3,000-5,000. Fletcher has also released a statement:
"We have sold at auction several examples from the 19th century – all of which are from the eastern half of the United States, and have a single grotesque face – some for five figures," he said. "This example, with its six grotesque faces, was modelled or sculpted with considerable imagination, virtuosity and technical competence … the techniques of making pottery, in many ways, haven't changed for centuries."
Oh well, you win some, you lose some!
Have you ever found a valuable antique? Do you watch Antiques Roadshow?
Comments