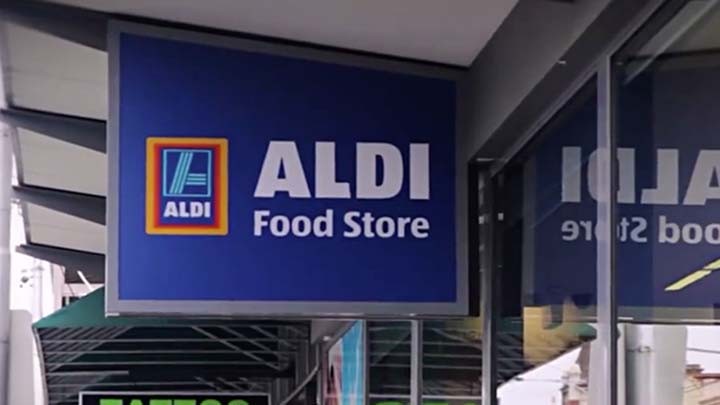 Poor Aldi, you might say, their social media team just can't get any luck with the timing of their posts.  At the time when the store is being stalked by Animals Australia for continuing to sell caged eggs, they have ignored the danger signs and tried to get funny with consumers over animal planters that were on sale this week.   And the comments and sarcasm rung out widely.
The post, which has now been removed invited customers to "tell us your best animal joke" – a seemingly innocuous thing to request except that it was a week when Aldi was being coarsely targeted, continuing to sell caged eggs when other suppliers decided on more humane approaches after the recent egg scandal brought humane treatment of battery hens to light.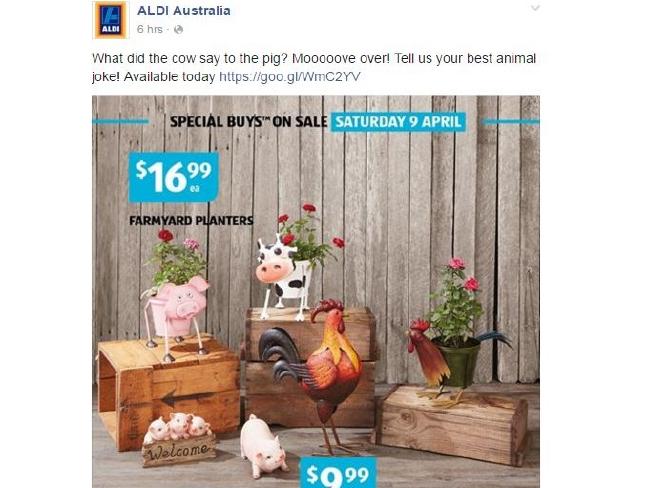 Sarcastic and entertaining responses abounded, starting with the eggs as the primary issue.
One customer wrote "What did the chicken say to Aldi? Please let me out of the cage, forever and for always."
Another… "Why didn't the chicken cross the road? It couldn't, it was stuck in a cage supplying eggs for Aldi".
A third… "It's a sad day – Aldi chooses to make animal jokes when so many of its customers are asking it to take animal welfare seriously"
A fourth… "Why did Aldi go broke? Cause the Australian population is disgusted by Aldi's support for battery hens"
It just kept getting worse for the post, which was live for hours.
Animals Australia has been applying firm pressure to Aldi in recent weeks over battery hens.  It might have been enough for them to see the risks of the social campaign connected with any animal turning against them.  The video recently produced (below) shows the campaign that they have been running to put a stop to cage eggs in the store.
Your thoughts?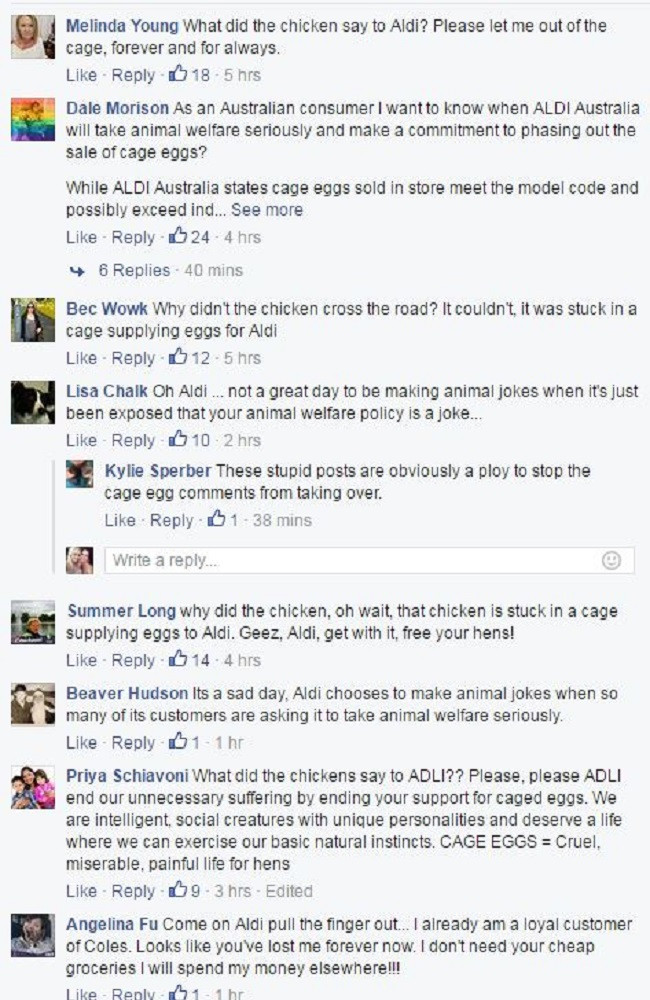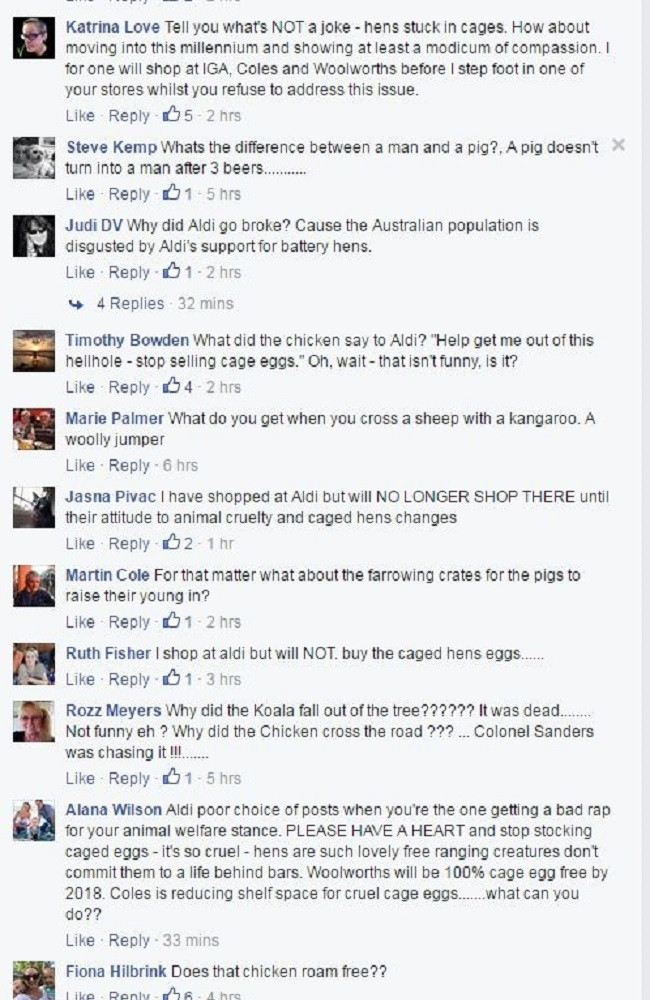 Comments