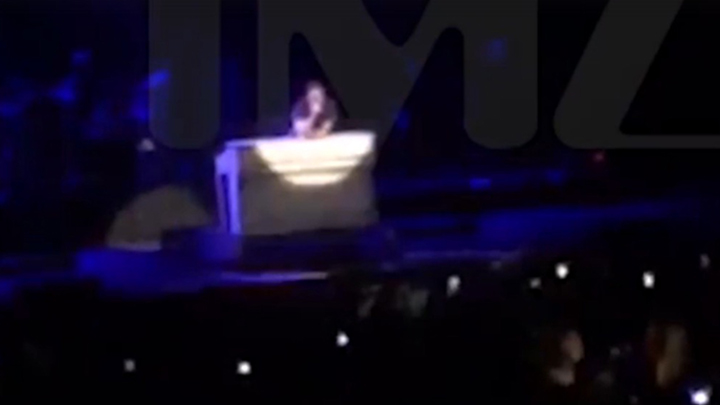 The lead singer of popular band Matchbox20, Rob Thomas has made a comment that ensured everyone in Australia took a sharp breath in.  And he has already realised the damage he has done and attempted an apology.  But his insult was brutal, and frankly, given the delicate nature of indigenous progress in our country, more than a little disrespectful.
He might think he was being funny, talking about drinking at his concert in Melbourne. But this remark is anything but and is being discussed all over social media this morning.
The footage from the event has him laughing about how he drinks on long flights to manage his jetlag.
"I've been doing it for so long, I've got the jet lag figured out," he said. "What you do is, when you get on the plane on your way here, you start drinking."
It seems to be in good fun, so everyone laughs.
"And then I drink until I think I'm Australian." Again the audience laughs with him. Then he adds "And I keep drinking until I think I'm a black Australian."
The crowd collectively took a large breath in shock and disappointment and booed him. The event dissapated, with no further interaction on the subject through the concert.
After the show though, Thomas stepped up to his mistake quickly, no doubt having had it pointed out by minders.
"After the show in Melbourne tonight while backstage with some of my Australian friends, it was brought to my attention that I said something that is racist and insensitive," Thomas writes.
"Please understand that although it is no excuse, I was completely unaware that in Australia there is a polarizing social issue happening right now involving indigenous people and alcohol.
"When I was made aware of it, the ground fell out beneath me, and I realized that people may now see me as the exact opposite of who I am.
"I'm sitting here in my hotel room completely gutted that a joke that I made was much more relevant to the times in Australia than I realised.
"I feel like a fool and apologize to all Australians."
Rob ThomasRob Thomas made offensive comments on stage in Melbourne. MORE: http://yhoo.it/1XCqaoX Weekend Sunrise on Channel 7 now. Live stream: www7Live.com.au #RobThomas #sun7

Posted by Sunrise on Saturday, February 20, 2016
Comments