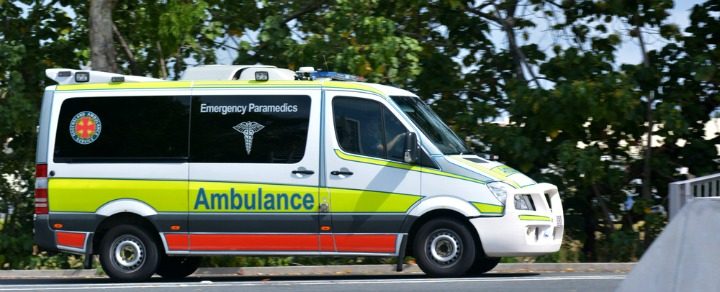 It's the latest story in a long line of incidents where emergency workers are being physically attacked and abused when responding to a call…
An 18-year-old has been charged after dousing an ambulance in petrol when it arrived at his own birthday party to treat one of his friends who had suffered severe burns.
The paramedics had to call for police backup when they discovered their vehicle had been covered with petrol while they were treating the teenager, who is thought to have been burnt after throwing petrol onto a bonfire.
"Both the paramedic and the ambulance vehicle which responded to this incident were able to return to duty," a NSW Ambulance spokesperson said.
"As this matter is the subject of an ongoing police investigation we will not be providing further comment at this time."
There have been numerous reports lately of emergency workers facing hostility and violence when arriving at the scene of an incident.
Paramedics in particular are facing attacks from people on the drug ice, with a number of both male and female workers suffering injuries from assaults.
Last year both Victorian and Western Australian governments brought in tougher laws for anyone who assaults an emergency worker.
Now anyone who injurers a worker will face a six-month jail sentence, while anyone found guilty of murdering an emergency service worker faces 30 years behind bars.
One of the biggest factors in this issue is drugs, and drug users who turn violent when paramedics and other emergency workers try to help them.
Many have said this is the real issue that needs to be dealt with the stop this kind of behaviour.
Some have called for the legalisation of drugs such as ice and heroin, saying the government will be able to control the issue more if it is not criminalised.
Others have called that idea rubbish though and say harsher laws against drug users and smugglers would deter them from using or bringing it into the country.
Lastly, there are those who say many people have simply lost respect for our emergency workers and the job they do.
In the meantime, emergency responders are left to defend themselves when they answer a call for help and hope that the situation doesn't turn violent.
What are your thoughts on this issue?
Why are so many emergency workers being targeted on the job? How can we stop this from happening?
Comments