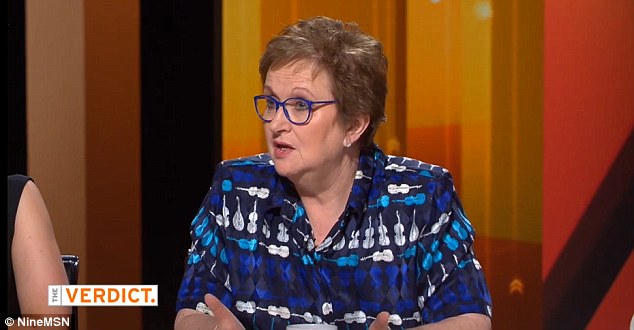 A day after Amanda Vanstone's shocking comments caused the whole nation's jaws to drop, she still can't see what all the fuss is about.
After saying on national television that Bindi Irwin basically should get over her father's death and stop making a big deal of it, the former immigration minister insists there is no backlash – and she's not backing down on her comments.
"I don't make an issue of these things, I think people who do are appalling," Ms Vanstone said.
"My simple point is, [Bindi] is no different to any other person and my sympathies go with kids whose parents have just died or are dying. There are lots of Aussie kids, little kids, whose parents have recently died. (Irwin's) died eight or nine years ago or something."
Ms Vanstone dismissed the level of outcry over her comments. "I don't know that there has been much of a backlash," she said.
Well, Ms Vanstone, we have 400+ comments from our article yesterday that suggest otherwise!
The comment that shocked us all was made on The Verdict as host Karl Stefavonic praised Bindi for winning the US version of Dancing With The Stars.
Ms Vanstone said, "Give me a break. She's not the only kid whose father has died. My father died when I was young; it happens to lots of kids. It doesn't make her special."
The former politician's father died suddenly when she was three years old.
Since winning the competition, Bindi says she has never spoken publicly about her father Steve's death.
"I'd never really talked about everything I'd felt when Dad passed away and I never thought I'd revisit that," she said.
Do you think Amanda Vanstone should apologise to Bindi Irwin for the comments she made? 
Comments