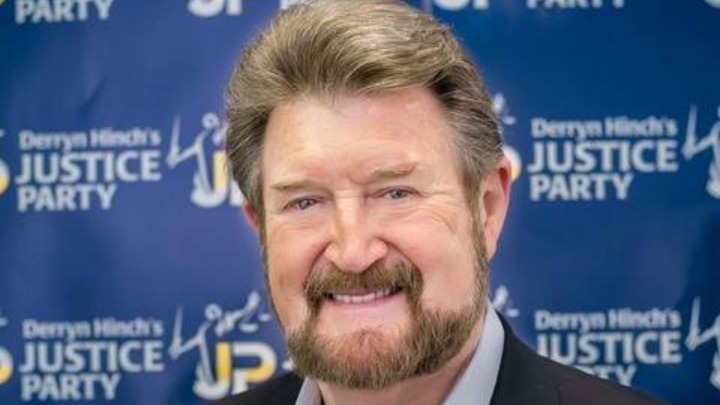 As part of our continuing election coverage, Starts at 60 is interviewing a number of politicians to talk to them about the issues that matter to seniors around the country and to find out what they will be doing to get your vote on election day. Today, we spoke to Derryn Hinch who is running for the Senate with the Derryn Hinch Justice Party on a number of big issues. Here are a few highlights from our chat with Derryn.
His views on euthanasia
Derryn says he supports voluntary euthanasia and spoke to us about his mother and how her death prompted him to fight for everyone's right to die with dignity.
"It's a huge issue," he said. "When my mother died – she went from semi-healthy and died within about eight weeks – I sat with her on her last nights. My mother was a very proud woman, a very dignified woman and she sat there with a pillow between her legs incontinent – no dying with dignity at all. I sat through the night with her alone … and I thought to myself if she were a dog and an RSPCA investigator walked through the door now I'd be arrested for animal cruelty. It's just mad."
Talking about sex offenders registry
Derryn has long been an avid support of a sex offenders register that allows the public to stay informed and vigilant about convicted sex offenders near them and has gone to jail on multiple occasions in contempt of court over this issue.
"We're talking about convicted sex offenders of serious crimes – paedophiles" he said. He told us a story about a young woman he used to work with in television who was abused and who years later showed him the sex offenders registry in America, which allows you to see were all the registered and convicted sex offenders are in your neighbourhood. He believes we should have the same system in Australia, so people can be informed and keep their children and family safe.
Those pesky pollie perks
Derryn was clearly not impressed with the way politicians use the so-called 'pollie perks' to their own benefit at the taxpayers cost. "The bulldust about $270-$280 a night in Canberra… You can't negative gear an apartment and take the fee," he said referring to the law that allows politicians to use their travel allowance to pay off repayments on their mortgages in Canberra. "They all know when it's wrong and they all know when they're rorting."
His personal life
We asked Derryn to tell us a bit more about himself and let Australia know who the real Derryn Hinch is. Well it turns out he's just like a lot of us and loves watching a bit of trashy TV! In fact, Derryn admitted that he is a die-hard fan of the soap The Bold and The Beautiful and even had it taped while he was in jail so he wouldn't miss and episode!
"I'm a tragic devotee of the Bold and the Beautiful," he said. "When I was in jail I had to tape two months and watch it in great slabs. I know people say you can tune in six months later and you won't have missed a thing, but I insisted upon it. I have to watch Brook and Ridge and follow it through. Campaigning now I'm about three weeks behind!"
He also spoke to us about his previous marriages, including his marriages to actress Jacki Weaver (they married twice) who he says is supporting his campaign and will even be wearing the Derryn Hinch Justice Party t-shirt around town to show it.
Watch our full interview with Derryn below and tell us your thoughts! Are you a fan of Derryn's? Who will get your vote one election day?
Who else would you like Starts at 60 to interview before election day? Would you vote to Derryn's party?
Comments