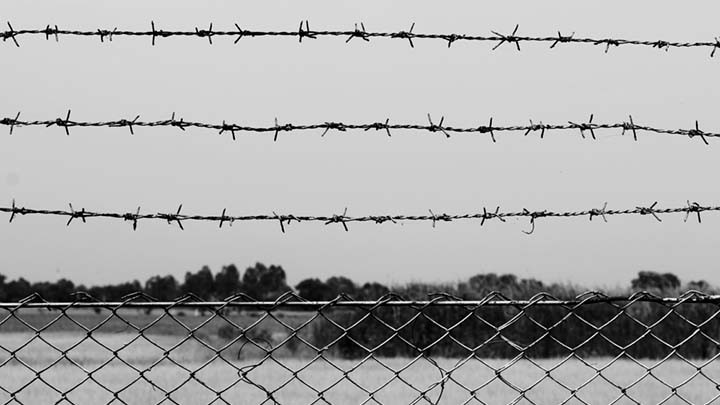 Australia's Immigration Minister, Peter Dutton is calling it a national milestone that, for the first time in a decade there is no child locked up in an Australian Detention Centre.  Are you impressed to see a result on this highly politicised issue?
The Australian is reporting this morning that the last group of children being held left the Darwin facility on Friday night including a 17 year old, a toddler and a baby.  This leaves approximately 50 children outside Australia on the island of Nauru where conditions are being reported by the government as fair, with the children able to move around the island freely and attend school.
"When I got the call, it was something I was proud of," Mr Dutton said. "It's almost been a decade since there were no children in detention — 8000 children went through detention when Labor lost control of our borders.
"This is now one of the most significant achievements of this government."
Scott Morrison is hailing the achievement on Facebook.
"The boats were stopped, the drownings were stopped and now the children are out.  We have done what we said we would do, we have done it in the way we said we would do it and achieved the outcomes we said we would achieve."
"Congratulations to everyone involved in the development and implementation of Operation Sovereign Borders and thank you for holding to the task, in the face of all those who tried to prevent us from getting this job done.
"Let's ensure we never have to do this again."
Mr Dutton also used the milestone to post a political threat about the Labour Party's policies on immigration, saying their policies would bring the problem back.
"The reality is there are 14,000-plus people in Indonesia waiting to hop on boats tomorrow and Labor's support of the Greens policy to have children and their families cycle out of detention in 30 days would see a bonanza for people smugglers bartering with families to get on boats," Mr Dutton said.
"There's no doubt in my mind that the 13 of 17 detention centres we have closed would be back in business."
Is this something you are pleased to see action on?
Comments