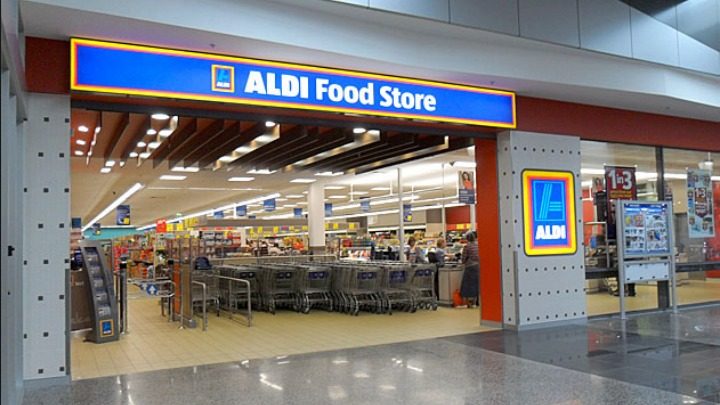 Can things really get any better than this? ALDI is already leading when it comes to cheaper prices but they now have has moved to cement their price-leading position with cuts to lamb legs and other fresh meat products!
Meanwhile, a new comparison has revealed that Woolworths is still lagging behind Coles.
From Wednesday, Aldi has slashed its lamb legs by 50c to $9.49 per kilo, its chicken drumstick 2kg packs by 50c from $6.49 to $5.99 per kilo, and its whole chickens by 20c from $3.99 to $3.79 per kilo, reports News.com.au.
The cuts of between 5 to 8 per cent come after Woolworths last week announced significant cuts to its lamb legs and other fresh meat products, which were immediately matched by Coles.
The 28 per cent reduction in Woolworths' regular price for lamb leg roasts was part of a $45 million spend on lowering prices in the meat category. Coles immediately followed suit with a 30 per cent promotional discount.
Both supermarkets said they were dipping into their own profit margins to pay for the price cuts. Aldi would not say how much it is spending on the latest round of cuts, and said only that it was working to "minimise" the impact on suppliers.
"Aldi is and always will be the price leader in the Australian market," a spokeswoman said.
"Our unique business model and streamlined operations ensure we continue to maintain this position, even when there are fluctuations in the economy and product pricing adjustments.
"As a discount retailer, Aldi will not be beaten on price. However, as a business, we do not support the introduction of pricing levels that are unsustainable in the long term and may put pressure on the supply chain.
"When pricing adjustments are needed with any of our suppliers due to changes in the market, we work closely to minimise any negative impact and achieve the best outcome for their operations and our customers."
Last week, National Farmers' Federation chief executive Tony Mahar warned farmers could not afford to absorb any price cuts because of the increasing energy and transport costs, commodity price fluctuations and the impacts of droughts and floods.
"We'd be concerned if there was an ongoing approach from retailers to discount meat and that flowed back to farmers," Mr Mahar told AAP.
"It's fine for retailers to drop their prices periodically, and they have done that in the past, but if there were any moves towards a more sustained price reduction then we'd want to make sure it comes from the retailers' margins."
Forager Funds senior equities analyst Daniel Mueller if Woolworths cuts meat prices, "it just creates another deflationary price spiral".
"Coles followed suit, now Aldi, in which case the only real beneficiary is the consumer," he told news.com.au. Mr Mueller said the Woolworths' prices had come down significantly over the past 12 months but it was still battling perceptions that it was more expensive.
"By cutting the price of meat it made the headlines, but given how quickly its competitors have moved, the value from the perception being addressed is more than offset by the lost revenue," he said.
Just how low prices can go? Mr Mueller, said it "depends how low Woolworths' margins can go". "They were over 7 per cent just over a year ago, at their half-year result they guided 5 per cent," he said.
A comparative basket analysis conducted by Aldi of eight everyday meat items including chicken wings, sausages and beef mince, found the German discounter was nearly 20 per cent cheaper than Woolworths and 17 per cent cheaper than Coles.
According to News.com.au, based on prices in NSW as of June 22, the meat basket came out to $93.52 at Aldi, compared with $112.55 at Coles and $114.94 at Woolworths, meaning customers would save between $19.03 and $21.42.
However, Coles and Woolworths refuted, claiming some of Aldi's prices were inaccurate. According to Coles, the actual figure should be $110.25, or $16.73 more expensive. Woolworths says its basket should be $112.95, or $19.43 more expensive.
Last month, an analysis by Credit Suisse found Woolworths was 23 per cent more expensive than Aldi, while Coles was 26 per cent more expensive.
Credit Suisse's basket of 110 packaged and fresh items was $573 at Woolworths in the last week of May, compared with $586 at Coles and $465 at Aldi.
Are you excited about this new reduction?
Comments