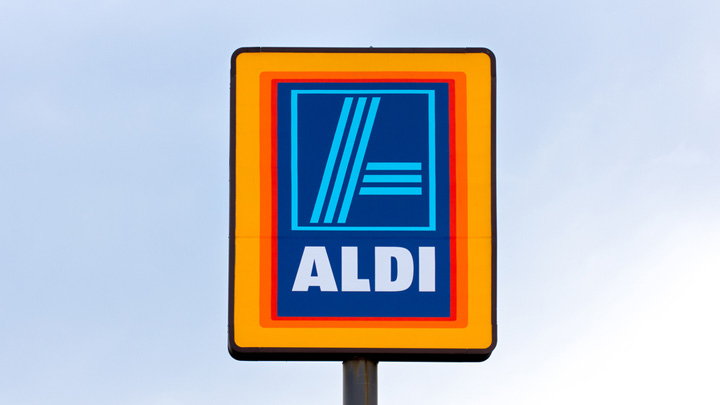 If you have purchased the Kuchef Digital Glass Kettle from ALDI between 9th September 2015 to 1st November 2015, you should immediately stop using the product.
Users of the 1.7 L digital glass body cordless kettle are being warned that the top of the kettle's handle may come loose or detach from the body, causing a risk of scalding.
ALDI is urging customers who have bought this product to return it to store for a full refund.
The recall notice which was published on the Australian Competition and Consumer Commission website says, it was sold in the Australian Capital Territory, New South Wales, Queensland and Victoria and only in ALDI.
If you bought this product or know anyone else who did, please alert them to avoid unwanted incidents.
Details of the product
Model: W-K17826G-D
PLU: 50902
Barcode: 26241593
Batch code: 09/15
Supplier: Tempo (Aust) Pty Ltd
Purchase date: Between 9th September 2015 to 1st November 2015
This notice was put up to alert customers about the dangers of the faulty kettle.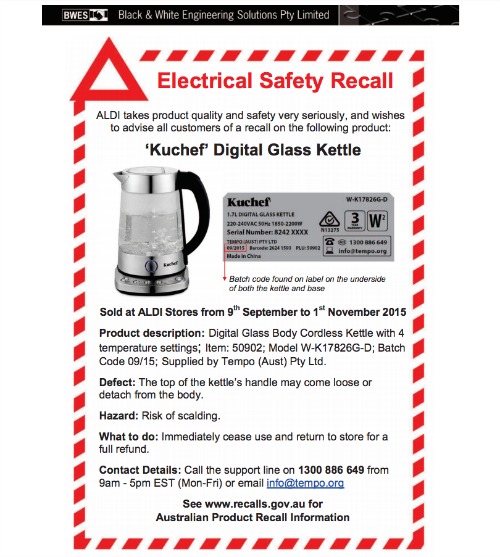 Did you buy this product?
Comments