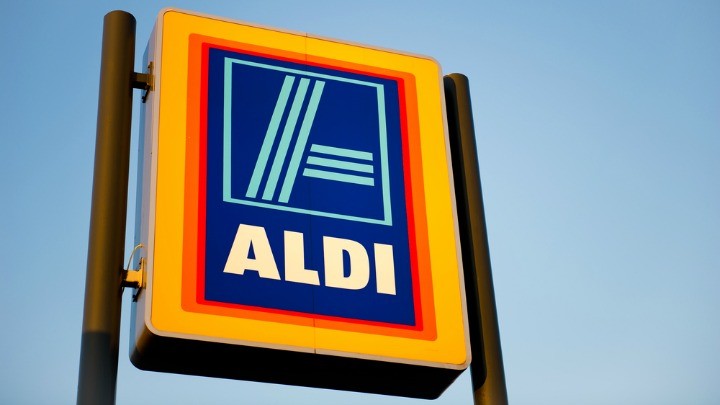 Aldi customers are threatening to leave the supermarket behind after the grocery giant was exposed over its use of caged eggs.
The supermarket has been the target of a huge social media campaign demanding the company stop selling caged eggs to customers and make the switch to free range.
The backlash follows the release of a confronting video, showing the living conditions and treatment of the hens who lay the eggs Aldi sells.
Angry customers have bombarded Aldi's Facebook page saying they refuse to shop there again unless Aldi makes the swap to free-range eggs.
Paul Crossley posted: "Just saw the Animals Australia video on ALDI eggs. This cruelty is appalling. ALDI needs to lift it's (sic) game immediately."
Anne Serato posted: "Hi ALDI, time to move away from caged eggs & pledge to swapping to free range. Our family won't be shopping with you until we see this change, like we've seen in the other supermarket chains."
Susan Richter Flannery Haebig posted: "I am boycotting ALDI's altogether until they commit to humane treatment of hens and ask my friends to do the same. There are many alternatives to shopping at ALDI's."
The page was flooded with hundreds of comments, with customers calling on their friends and family to boycott the supermarket too.
Marilyn Sears posted: "Using caged hens is a disgrace and a blight on your establishment. We like your shop but hate the way you are allowing hens to be treated too badly."
Diane Sproule-Carroll said: "I have been an Aldi shopper for many years, but have not, and would not buy caged eggs! Please stop them being an option!"
The video which sparked the protest shows people's reactions as they watch confronting footage of the caged hen's living conditions, with many overcome with emotion.
Many are left shocked and angry, while others extremely distressed by what they've seen.
The video has so far been viewed over 172,000 times.
There are calls for the company to join Coles who have already removed caged eggs from their shelves and reduced the price of free-range eggs.
Others though, have been more forgiving of the budget-friendly supermarket saying, if it's ok for Aldi stores overseas to sell caged eggs, it should be ok for stores here to do the same.
Where do you stand on this issue?
Do you buy caged or free-range eggs? Would you stop shopping at Aldi because of this issue?
Comments