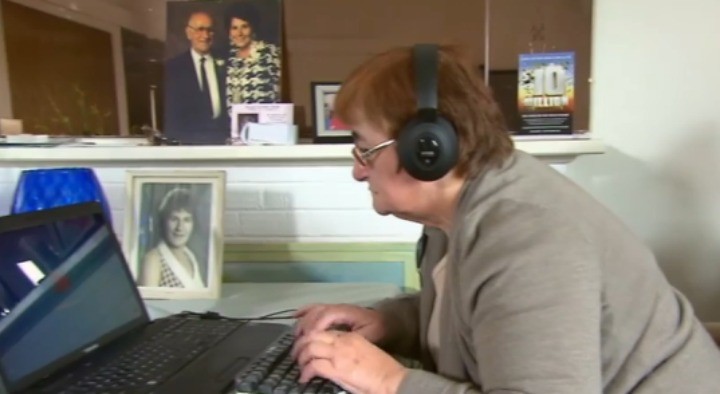 Brenda Rawlins is living with cerebral palsy, uses a walking frame and is 73-years-old. Despite this, she still catches a taxi to work every day.
Now Brenda and her family have shared some pointed words for young unemployed people. Is this the message dole bludgers need to hear?
"There's a lot of able-bodied people out there that will not go to work. They need to be out there and they need to work", said Brenda's sister, Pauline.
Brenda has been unemployed non-stop since the age of 18. "I love to work", she told A Current Affair recently. "I'm a worker, not a bludger".
Unfortunately being disabled means Brenda spends around $500 each fortnight, catching taxis to work in Melbourne's CBD. She is currently employed as a transcriber by the Victorian Supreme and County Court.
The taxi fares are partly subsided by the Victorian government, but only at 50%. Brenda would like to see the subsidy increased to 75%, so that older or disabled Australians could continue working if they wished too.
"It's easier to subsidise someone who's helping themselves, than someone who is fully able to and doesn't want too", Brenda said. "I'm sick and tired of turning on my television and hearing about dole bludgers".
The public have been wowed by Brenda's story. One Facebook user wrote, "what a woman! Puts all those young bludgers to shame that's for sure!"
Whilst another added, young "people of today are self-serving, entitled and all to happy to blame everyone else for their own problems rather than their own attitudes and behaviours. It seems these days, that welfare dependency is just another career path".
Do you think that Brenda is setting an example for young dole bludgers? Should older or disabled Australians be given support to continue working, if they so wish?
Comments