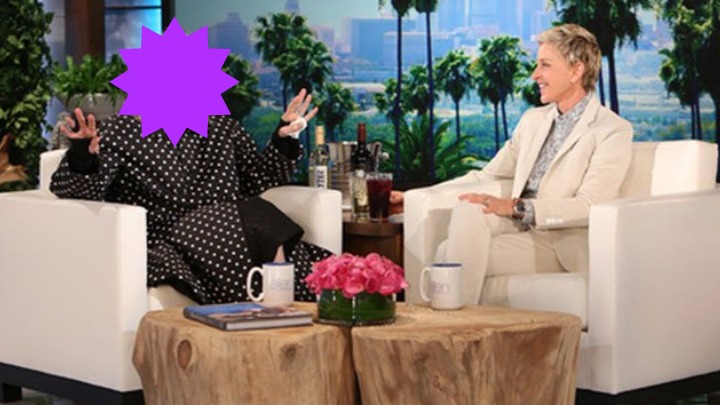 Who knew nibbling on a chunk of ice would cause such a stir, but that it did when Diane Keaton appeared on Ellen.
The 70-year-old star of films such as Annie Hall, Father of the Bride, The First Wives Club, and Morning Glory was caught nibbling on chunks of ice, which prompted Ellen DeGeneres to note that the habit is a sign of being 'sexually frustrated'.
"I am. I am sexually frustrated…" Diane replies. "Do you know how it feels? I know what it feels like to be sexually frustrated and it's not good."
Though never married, Diane has had a string of 'lovers' over the years, including Woody Allen, Warren Beatty and Al Pacino.
The actress says her frustration is due to a lack of interest from men.
"I've had so many lovers," Diane tells Ellen. "But those were the days when I wasn't sexually frustrated… Who's gonna ask me to be their lover? Am I gonna go on some dates with some sexually interested men? Interested in me? I don't think so."
She says that as she gets older she finds it more difficult to find a man who is equally attracted to her.
Do you agree with the Diane Keaton — is it more difficult to find a romantic partner as you get older?
Comments