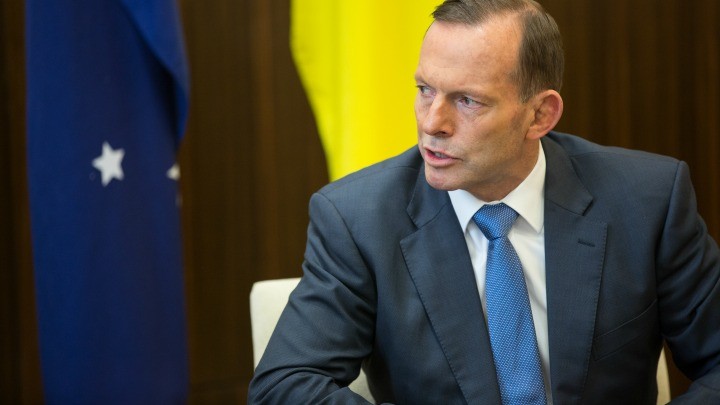 Far from taking a political backseat after being ousted by Liberal leader Malcolm Turnbull, former prime minister Tony Abbott is now espousing his views about same-sex marriage. His controversial comments are bound to cause a stir amongst Australian voters and Liberal party members alike.
In addressing the United Nations in New York this week, Abbott told policymakers that whilst same-sex couples deserve respect, the "traditional" family unit should not be eroded. Abbott signaled his intention to speak in favour of conservative social policies beyond the next election.
"We shouldn't try to change (marriage) without understanding it, without grasping why it is that one man and one woman open to children until just a very few years ago has always been considered the essence of marriage and the heart of family", Abbott said.
His views are at odds with Malcolm Turnbull, who has guaranteed a plebiscite vote for Australians after the next election. There are now concerns the same-sex marriage debate will factionalise conservative Liberal party members from more conservative ones.
"Policymakers shouldn't be judgmental about people's personal choices but we can't be indifferent to the erosion of family given its consequences for the wider community", Abbott said.
"We can't shirk our responsibilities to the future – but let's also respect and appreciate values and institutions that have stood the test of time and pass them on, undamaged, when that's best. That's a goal we should all be able to share".
Abbott's comments are generally unpopular, and have been met with criticism from the public. One Facebook user wrote, "I've never in all my life come across a family that's broken up because there's gay people married. The husband or wife screwing around, yes. Financial pressures, yes. Gambling or alcohol problems, yes. Just plain-old not getting on or growing apart, yes".
Do you agree with Abbott's comments or is the notion of a "traditional family" outdated? Do you think Abbott should be taking a political backseat now?
Comments