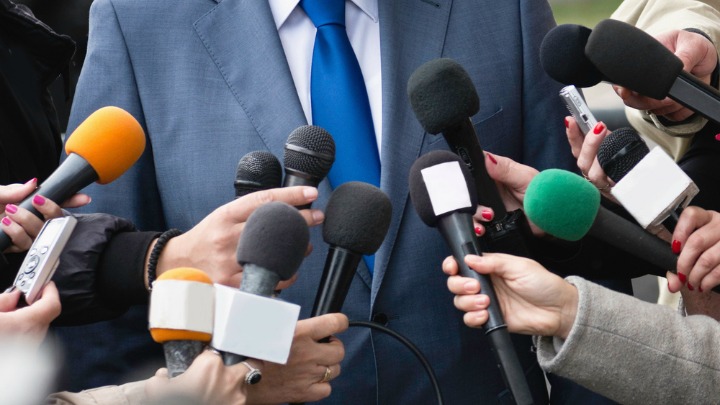 They say politics is dirty, but wait until you hear this.
Northern Territory Sports Minister and Assistant Treasurer Nathan Barrett has resigned from Cabinet after sending videos of himself engaged in a sex act to a constituent, reports the ABC. A newspaper alleges that Mr Barrett who is married, sent videos of him in the bathroom to another woman.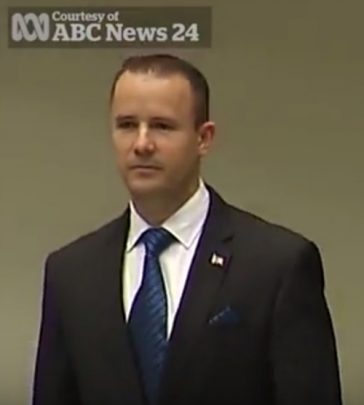 Mr Barrett has apologised for his actions, where he admitted being involved with another woman for a short period.
"I endeavour to represent my community effectively and improve the lives of the people of Blain and the entire Northern Territory."
He admitted to being engaged in an "inappropriate relationship".
"While this is essentially a private matter that my wife and I have been working through for some time, I unreservedly apologise to my family, the people of my electorate of Blain, my parliamentary colleagues, the party, and the men and women in the Department of Sport and Recreation and Youth Affairs," he said.
Meanwhile, coalition candidate John Min-Chiang Hsu has quit after after his ties to a Frankston brothel called Paradise Playmates were revealed on Saturday, reports SMH. This is not the first time that the place made headlines, in 2013, Victorian authorities found a Chinese woman hidden in a secret cavity in one of its walls.
The Taiwan-born massage therapist resigned as the Liberal Party candidate for the Victorian seat of Calwell and the Victorian Liberal Party said in a statement it had come to its attention that Mr Hsu had "not fully declared his business interests prior to applying for endorsement as required".
"Mr Hsu has resigned, with immediate effect, as an endorsed candidate of the Liberal Party and has resigned as a member of the party," the statement said.
"Given the AEC's nomination deadlines the Liberal Party will not be running an endorsed candidate in the division of Calwell."
According to SMH, company documents reveal Mr Hsu also owns a company called Beautiful Life Natural Therapies, which runs three Melbourne massage establishments: CBD Massage, Five Star Massage and Sabaydee Thai Massage Day Spa.
It's believed at least Sabaydee offers sexual services because it appears on a review website for sex work.
Mr Hsu, who has denied owning the brothel but was unable to explain why records show it is registered to a man with the same name, address and date of birth as him.
"These are false allegation. Completely false. I don't know why they are being spread by email," Mr Hsu said to News Limited.
Previously, the Liberal Party had described Mr Hsu as a "passionate supporter of small business".
How does this news make you feel? What's the best way to "screen" our pollies?
Comments