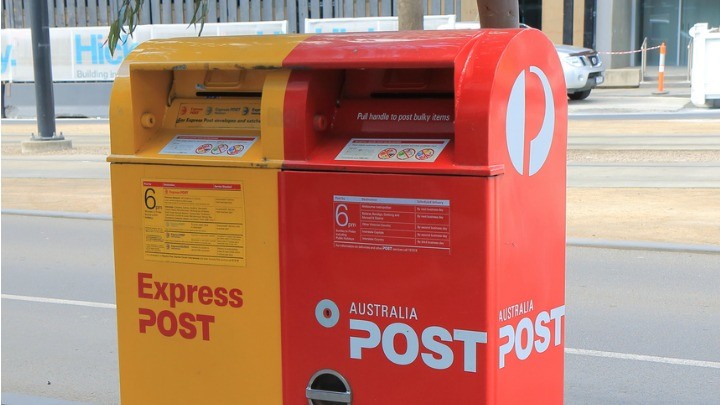 Does Australia Post actually want the business of ordinary Australians? It's recent actions would suggest otherwise.
The embattled service will raise the cost of stamps to a whopping $1 from January next year, which is understandable considering fewer people are sending letters. But today there are reports that it will take six days for a letter to reach its destination here in Australia, despite the price hike.
The Daily Mail reports that, as of next year, Australian Post is offering three ways to ship letters and parcels – express, priority and regular.
Express mail, which aims for next day delivery, costs $5.75; Priority mail will cost $1.50 and can take four days, and a regular $1 stamp will take up to six days. If you need to get something to the recipient in less than six days, you are required to buy a $1 stamp and 50c priority label.
This news comes on the heels of another big revelation from Australia Post – it is working with the makers of Australian infant and toddler formulas to provide a "retail bundled offer" for customers who want to send multiple tins of the baby milk over to China, reports the Herald Sun.
This is an interesting move considering the public outrage at shortages of baby formula in Australian supermarkets. Local and foreign brands are being bought for up to $150 per tin, and people are buying in bulk from the supermarkets, then making a profit sending them to China.
Some supermakets have put restrictions on the number of tins people can buy at once, and there have been calls for the government to restrict the shipping of formula overseas, but that hasn't deterred Australian Post in seeing a good way to make a buck.
Do they actually want everyday Australians as customers? As the Daily Mail put it in it's headline – we might be better off sending post by courier pigeon.
Comments