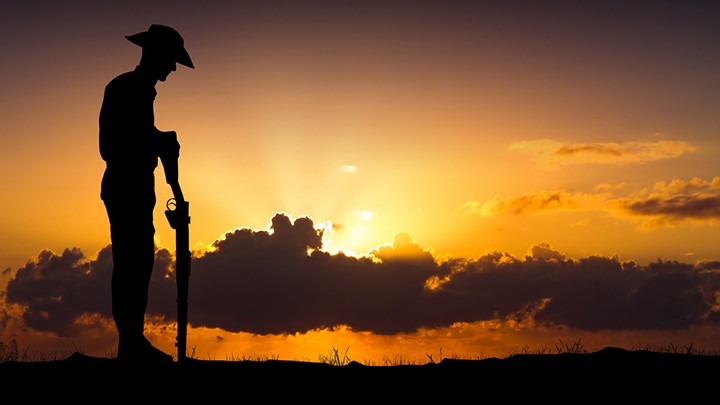 While we ponder the effects of war on our communities and families, Aboriginal children from remote communities are finding inspiration and pride in remembering the legacies of their ancestors who served our country in World War One.
To attend the 2016 Anzac Day march in Alice Springs, 20 school children from Ntaria (also known as Hermannsburg and birthplace of Albert Namatjeera) in the Northern Territory have participated in an eight day horse ride covering 130 kilometres. They have been learning about and remembering local Aboriginal members of the Light Horse Brigade.
The ABC reports the students have gained pride and understanding of their ancestors' participation in the war that was supposed to end all wars.
Our journey to remember all of those who have served our country in wars may not be one of an eight-day ride across the red centre to participate in a march, but imagine how deeply we might reflect if it was. Imagine the history lesson these children are considering.
The children of Ntaria are reflecting on a century split in two by the 1967 referendum that would allow their people to be counted in the Census and have laws made for them as citizens of Australia (instead of separate Acts including the Fauna and Flora Acts).
Historians are still trying to piece together the full participation of Aboriginal soldiers in the conflicts remembered on Anzac Day. The Australian War Memorial says, "Over 1000 Indigenous Australians fought in the First World War. They came from a section of society with few rights, low wages, and poor living conditions. Most Indigenous Australians could not vote and none were counted in the census".
On their return to Australia, if they returned, many returned to conditions lacking the freedoms they had been fighting to defend. Many were denied recognition, membership or participation afforded to other returned servicemen.
Prior to gaining full citizenship rights from the referendum on 27 May 1967, Aboriginal servicemen had fought in the first and second Boer Wars, WW1, WW2, the Occupation of Japan, the Korean War, and the Malayan Emergency that ended in 1960.
They were still serving in the 1963-66 Indonesian Confrontation and the 1962-1975 Vietnam War when the referendum to allow them to be known as Australian Citizens and counted in the Census was successful.
We hope that we learn from our histories, it seems that we haven't learned much since the war to end all wars, but hopefully we can continue to learn from amalgamating the dual histories of the Australian population.
Albert Namatjeera who was born just after the Boer War and died in 1959 before the Referendum, and the ancestors of the children who have taken this ride would surely be as proud of them as the children are of their ancestors. Lest we forget.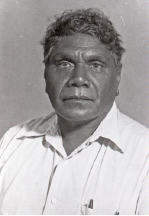 Albert Namatjeera 1902 – 1959 would be proud of the children of Hermannsberg
Comments