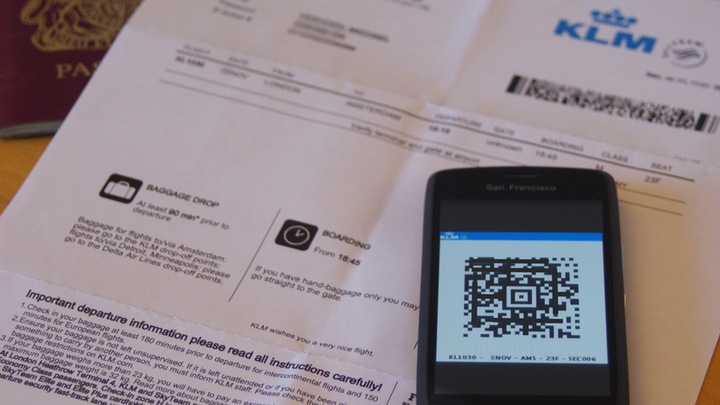 It's not something that you might think about. You are about to get on a plane or cruise and think "This might be a great Facebook post." So you do the arty shot of your boarding pass and maybe a cheeky glass of wine with the post "See you later." Once it's posted, you don't think another thing about it. Experts are now warning people that this isn't a good idea for many reasons.
Security experts have said that exposing this information on your boarding pass, and in some cases, credit cards or passports, could lead to criminals gaining access to your airline loyalty accounts or worse yet steal your identity. Andy Hurren from Intel Security Solution told news.com.au "You need to think about who you're showing this information to when you post on social media".
Andy explains that there are websites set up that can decode the boarding pass codes and gain access to your data. "Barcodes are incredibly easy to decipher; there's nothing complicated about that process," he said.
Continuing, Andy also states "At the very least it alerts others to the fact you're leaving the country, and often frequent flyer PIN numbers are very straightforward in order to be remembered." It also allows criminals, who might monitor social media of travel activity, that you are out of the country. If they case hack into your information and find out your address, it would be like putting a big sign on your front door saying "Not home, help yourself."
While the major airlines all insist that passengers do not take pictures of their board passes they understand that people are excited to be going on a trip. A spokesperson from Qantas told news.com.au that if you are going to take a picture of your boarding pass "it makes sense to obscure your frequent flyer number, perhaps with a well-placed passport, just to protect as much of your personal information as possible".
Andy Hurren also says that while travelling you should be careful of free wifi as it can make your data vulnerable as well. Andy said, "There's also the risk that whoever is providing the actual Wi-Fi access point, could be doing so deliberately to access your information — that's what we call a fake access point". The solution for this is to invest in a portable modem or using a virtual private network (VPN) app on your device to protect sensitive data.
Have you ever taken a happy snap of your boarding pass or passport? Do you use free wifi where every you can get it?
Comments