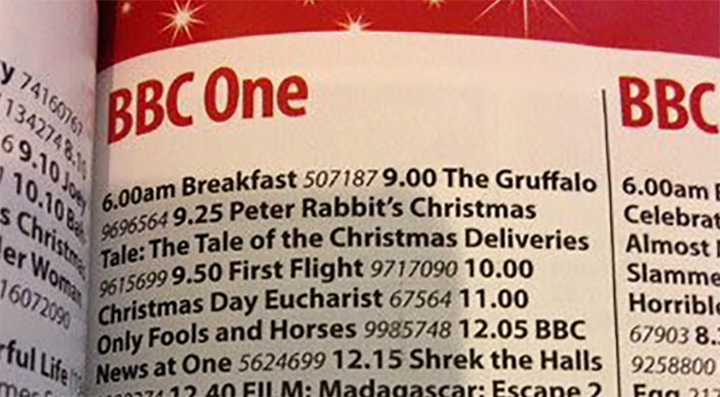 This clip from a British TV guide will give the best royal cynics a giggle today.  The TV guide has a 10 minute slot scheduled at 3pm on Christmas Eve on the BBC and it is the  way it is listed that put a smile on many people's faces…
The Queen: The British monarch lectures her subjects is the item listed in the TV guide.
Worth a giggle today.  Share it with your friends.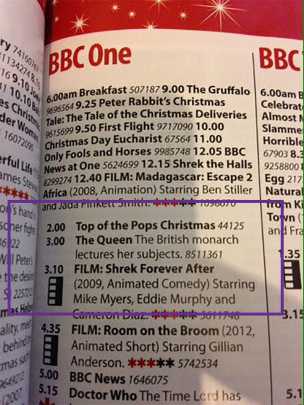 Comments