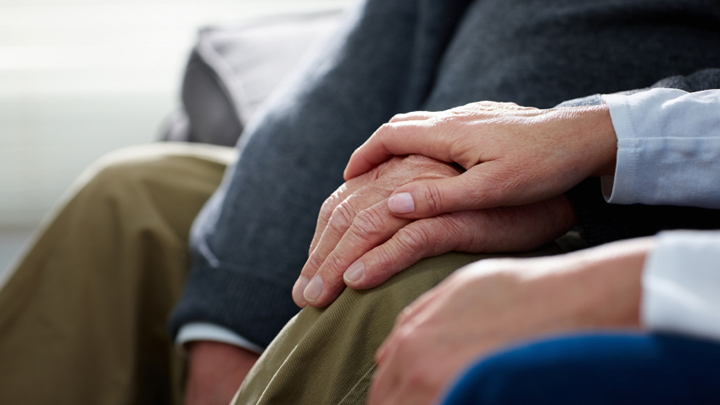 When you place a loved one in the aged-care facility, the expectation is that they will be cared for.
After noticing some bruises on your 89-year-old father, Noleen Hausler took it upon herself to find the answers. Noleen's father Clarence is suffering from end-stage dementia and is unable to walk or talk.
"I thought I wasn't being heard, and I was suspicious of a certain staff member," Noleen told ABC. "I thought long and hard about how I could actually get the evidence and the only way I could do that was to put in a video camera and film what was going on."
Noleen decided to hide a small video camera in the corner of her father's private care room. What she captured was disgusting. In the video, carer Corey Lyle Lucas appeared to force feed Clarence violently, eat Clarence's food, sneeze on him, flick his nose and held him down when Clarence fought back. The video also showed Corey apparently trying to suffocate Clarence with a napkin.
"I honestly didn't know what to do at first. I thought about ringing the facility because I was scared for my father's safety but I thought that I wouldn't do that, and I knew that this was very serious so I went down to the Sturt police station," Noleen told the ABC.
The carer has since been arrested, but it's the actions of Mitcham Residential Care that has many puzzled. After the case came to light instead of offering any remorse or sympathy to Noleen and Clarence they sent Noleen a cease and desist letter warning her not to film anymore. Noleen said ""I was prepared to go to jail for whatever I did and if I'd breached whatever [Mitcham Residential Care] said I'd breached, I would be responsible for all that." She concluded, "But to me, I had no option but to do what I did to protect my father."
The carer was not fired from his position at Mitcham Residential Care but did resign. Mitcham Residential Care did issue this statement to ABC, "We reiterate our sincere apologies to the resident and his family. As soon as we became aware of the incident, the individual was immediately suspended, and we have assisted with the police investigation which has since led to a conviction."
How could the rules be changed to prevent horrible actions like this happening? How could a person like this even become a carer in the first place?
Comments