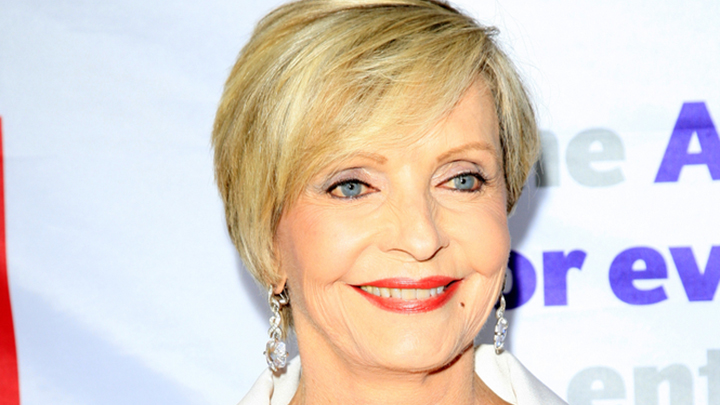 The mother of the Brady Bunch has still got it, and she uses it to keep herself feeling young.  Turning 82 today, Florence Henderson she said she still has a number of friends with benefits and that it keeps her feeling young.
She was talking to the New York Post about her love life with a smirk when she said  "I may have more than one friend with benefits."
She insisted in the interview that her age isn't stopping her from feeling sexy and insisted that the exercise is good "for the heart".
"Absolutely, it's very healthy for the heart. I think no matter how old you are — and I am pretty up there in terms of numbers — I think you should do whatever makes you happy," she said.
She was interviewed on the runway this week by The Post at the Go Red for Women Red Dress Collection.  "If you want to wear long hair or wear that dress, as long as you're not hurting yourself or anybody else, I say do it. If you want to go out and have a romantic sexy affair, do it."
And these pics show that at 82 she has plenty to be proud of!
Twitter has grabbed onto her happiness with glee.
Enjoy some of the tweets.
Florence Henderson and Ivana Trump are getting laid more than me and I love that https://t.co/rbBJ3qZiAE

— Jezebel (@Jezebel) February 12, 2016

Helga Esteb / Shutterstock.com
Comments