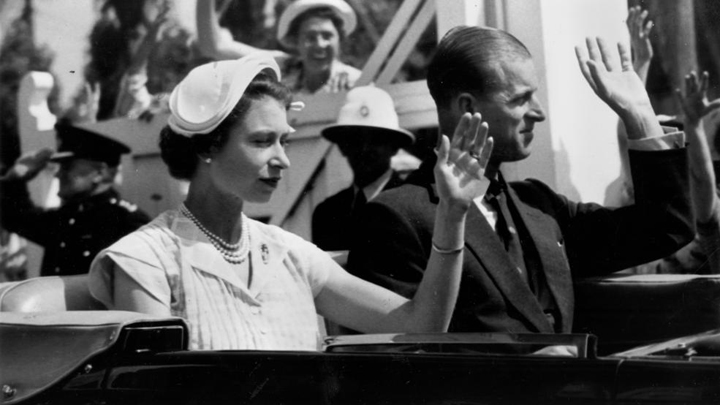 It was 68 years ago this week that Queen Elizabeth and Prince Philip were married.  For many of us here it was before we were born, or at a time when we were too young to remember, so we've gone back this morning and pulled out some of the fantastic moments to share and the "back-story".
The wedding of Elizabeth II and Prince Philip, Duke of Edinburgh took place on 20 November 1947 at Westminster Abbey in London.
Elizabeth met her Prince at the wedding of Philip's cousin, Princess Marina of Greece and Denmark with Prince George, Duke of Kent.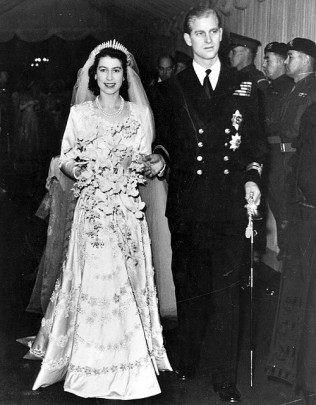 They met again five years later at the Royal Naval College in Dartmouth in July 1939, when Elizabeth—though only 13 years old—fell in love with Philip and they began to exchange letters.
The couple became secretly engaged in 1946, when Philip asked King George VI for his daughter's hand in marriage. The King granted his request providing any formal engagement was delayed until Elizabeth's twenty-first birthday the following April. Their engagement was officially announced on 9 July 1947.
On the day they were married, a young Princess Elizabeth was attended by eight bridesmaids.  As catpured in the video above, the royal parties were brought in large carriage processions, the first with The Queen and Princess Margaret and later a procession with Queen Mary.
The wedding ceremony was officiated by the Archbishop of Canterbury, Geoffrey Fisher, and the Archbishop of York, Cyril Garbett. The ceremony was recorded and broadcast by BBC Radio to 200 million people around the world.
There is much conjecture that the Royal Family was not a fan of the Prince in their early days before marriage, and spent much time trying to convince their young Princess to consider other more suitable suitors.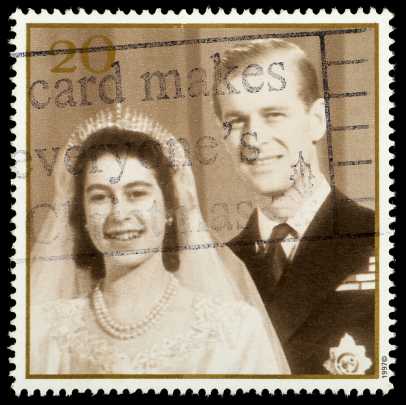 But we know that their marriage has passed the test of time in a manner that so many others have not.
In a letter to her parents soon after her marriage, Elizabeth wrote: "I only hope that I can bring up my children in the happy atmosphere of love and fairness which Margaret and I have grown up in," she wrote, adding that she and Philip "behave as though we had belonged to each other for years! Philip is an angel—he is so kind and thoughtful." Philip wrote, "Cherish Lilibet? I wonder if that word is enough to express what is in me." He remarked that she was "the only 'thing' in this world which is absolutely real to me, and my ambition is to weld the two of us into a new combined existence that will not only be able to withstand the shocks directed at us but will also have a positive existence for the good."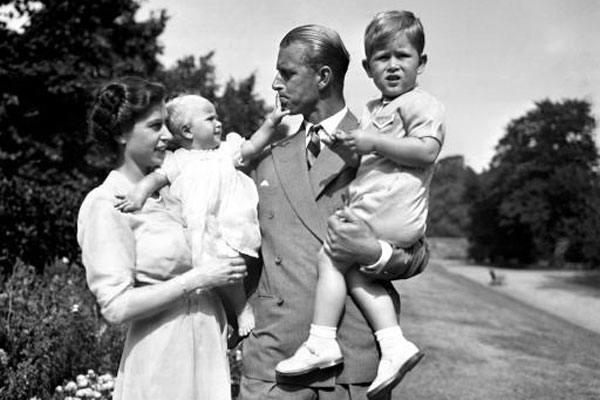 Pics: 68 years of marriage for The Queen & Prince Philip. #HappyAnniversary (@Express_Pics) https://t.co/8HJOvQvLWD pic.twitter.com/wHT4yY71Ou

— British Royals (@britishroyals) November 20, 2015
Comments