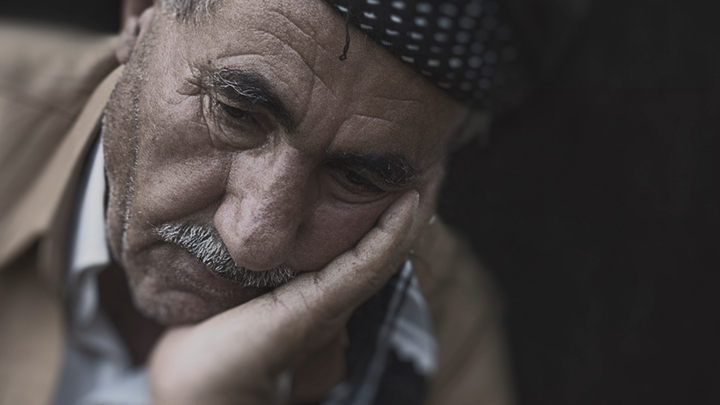 It is something that will, unfortunately, happen to us all and may have happened for some of you already.  Burying a loved one, no matter if it's a relative or a mate, is never going to be easy. The sense of loss can be excruciating, and the instinct can be to bury that feeling down. While it is important to be strong for yourself and others affected, it is also vital for you to grieve. Recently while attending a Men's Shed event one of the boys, Mike, shared a tale.
Mike was a tradie for over 40 years and his mate David had worked with him since their apprentice days. When they finally retired, at the same time, the idea was to play golf and finally get to those pesky "to-do" items around the house they had always promised their wives they were going to do.
One day during a cheeky nine-holes, when they were supposed to be picking up some flat pack furniture, David started to complain about not feeling well. David claimed that the muscles in his neck were hurting him thinking it was an old work or Footy injury coming back to haunt him. Mike drove the buggy back to the parking lot, and David said he was fine to go home where he was going to rest. Mike told him that he would call him later and after David drove away thought it would be a waste to ruin a beautiful day so he finished his round of golf.
It wasn't Mike finished his round of golf a few hours later that he checked his phone and saw he had a missed call from his wife. Thinking that he was in big trouble for not picking up the flat-pack, he chose to face that fight at home instead of calling her back. Stepping in the front door of his house and seeing his wife's face he knew that the call wasn't to chew him out. The pain that David was feeling was the early symptoms of a heart attack.
Mike, of course, blamed himself. If he had recognised the symptoms, he could have called an ambulance. David's wife assured him that David would have just waved it off and driven away anyway, but Mike couldn't shake the feeling but decided that he would honour his mate every day in the little ways. When he tees off, he'll mutter under his breath "Howzat, Dave?"
The other gents at the Shed clapped and thanked Mike for sharing. Using Mike as an example the steps for dealing with the death of someone close are:
Allow yourself to grieve
Remember the good times
Honour them in ways that mean something to you
Get on with your life (they would have wanted that)
Talk about it.
Have you had to deal with this unfortunate event? What steps helped you grieve? What advice would you give? How do you honour your mate?
Comments